Complete Guide to Travel Guard Trip Insurance
If something goes wrong on your trip, having trip insurance plans will help you recover some of your expenses.
Prior to purchasing trip insurance, consider the protections offered by your travel credit cards. Existing credit cards may provide some of the most fundamental forms of protection if you use your credit card for travel bookings.
What exactly is Travel Guard?
Travel Guard is one of the worlds leading Travel Insurance Companies.
Presently AIG, a multinational insurance corporation, operates the Travel Guard insurance division. They provide insurance and have a solid financial foundation.
There is no better choice than AIG Travel Guard, a trusted and respected brand in the field of travel insurance coverage. It provides high limits for emergency medical coverage and above-average limits in the event of baggage loss or delay across its three primary coverage tiers.
The premium may be higher than what you'd pay with some competitors, but it's still about average for the industry as a whole, depending on the trip insurance plans you choose.
In the event that you must cancel (or interrupt) your trip or unexpected illness, AIG's Travel Guard insurance agent has policies to have you covered.
It makes sense that AIG, one of the world's largest insurance companies in the world with a century of experience, would also sell insurance.
Travel Guard, AIG's travel insurance program gives you the freedom to choose from a variety of coverage options so that you can relax and enjoy your trips.
What does the Travel Guard policy include?
If you need to cancel your trip, check with your travel insurance company to see what kinds of cancellations they cover.
A more lenient set of rules will apply if you upgrade to a higher tier. You'll soon discover why so many vacationers rave about their "cancel for any reason" insurance policy.
However, Travel Guard offers three distinct tiers of coverage. The majority of tourists invest in this sort of insurance in case they have to cut short their trip.
As with other travel insurance policies, they cover:
Medical coverage during an emergency
Costs associated with an emergency medical evacuation
Cases of baggage loss, theft, or damage
Delays in transit
Lost or delayed luggage
Aid is available around the clock, everywhere in the world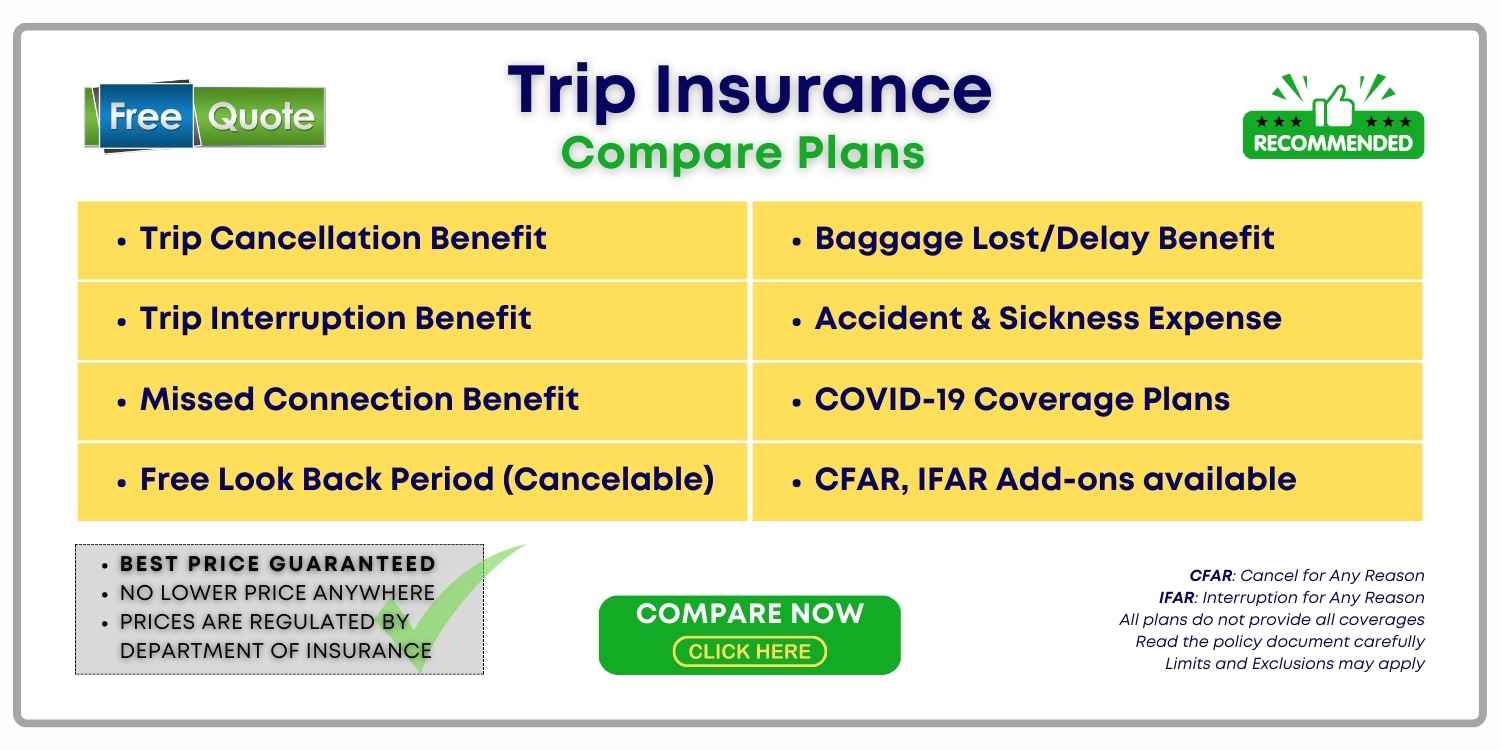 What travel medical coverage does AIG Travel Guard offer?
We've already gone over the various options available to you: the essential, the preferred, and the deluxe packages. See below for a breakdown of the terms associated with each option so you can make an informed decision about which is best for your upcoming trip.
The Travel Guard insurance plans offered by AIG travel insurance will reimburse you if you have to cancel (or interrupt) your trip due to an insured event, such as your own or a family member's illness, injury, or death.
All of Travel Guard's plans will pay out if bad weather forces you to postpone or cancel your trip.
Travel Guard insurance provides a variety of optional extras in addition to the three primary AIG travel insurance plans. The most significant benefits are as follows:
Analyzing The Three Travel Guard Insurance Policies
Essential
This is Travel Guard's basic plan. It includes standard protections for things like medical emergencies, lost luggage, and flight delays. These are extremely modest limits of insurance. Medical insurance, for instance, provides only $15,000 in secondary coverage rather than primary.
No CFAR coverage add-ons are available. In case you need insurance but are on a tighter financial budget, this is the plan for you.
If you have to cancel or cut short your trip because of an illness, all of your expenses will be covered.
In the event of a trip delay, you will receive $100 per day (up to a $500 maximum).
Medical costs up to $15,000 ($500 for dental) and emergency medical coverage up to $150,000 are covered.
If your bags are lost or stolen, you can get up to $750 back, and if they're delayed for more than 24 hours, you can get up to $200 back.
Preferred
This intermediate plan provides extensive protections similar to those found in the Essential Plan. It is one of the best-selling packages from Travel Guard. It includes extra benefits beyond those of Essential, such as $50,000 for unexpected medical evacuation expenses.
The CFAR upgrade is available as an add-on to this plan, and NOAA hurricane warning coverage is included. A plan like Worldwide Trip Protector from Travel Insured International, on the other hand, provides $100,000 in emergency medical coverage for a similar price.
In the case of a canceled trip, the customer will be reimbursed in full. If your trip is cut short for any reason, you will be reimbursed for 150% of the total price.
Travelers can receive up to $800 ($200 per day) for delays longer than five hours.
Your medical bills, up to $50,000 (including $500 for dental care), and your emergency evacuation costs, up to $500,000.
If your bag gets lost or stolen, you'll get $1,000, and if it gets delayed more than 12 hours, you'll get $300.
Deluxe
All the advantages of the Preferred Plan are included here, but the limits are much higher. In the travel guard deluxe plan,, you'll have access to $100,000 in medical coverage, but as was mentioned up top, you can find plans with the same benefits for much less cash.
You will receive the same coverage as the Preferred plan, which is 100% in the event of trip cancellation and 150% in the event of an interruption to your insured trip. This premium package has the most perks available.
For any trip that is delayed by five hours or more, you could be eligible for a trip cost of up to $1,000 ($200/day).
Flight accident coverage of up to $100,000, plus up to $100,000 for medical expenses ($500 for dental care).
When bags are delayed more than 12 hours, baggage delay coverage increases to $500, and when they are lost or stolen, it increases to $2,000.
There is also a lengthy list of "Travel Inconvenience Benefits" (such as runway delays, closed attractions, diversions, etc.)
Unlike the other two options, this plan covers the cost of emergency roadside assistance for the entire duration of your trip.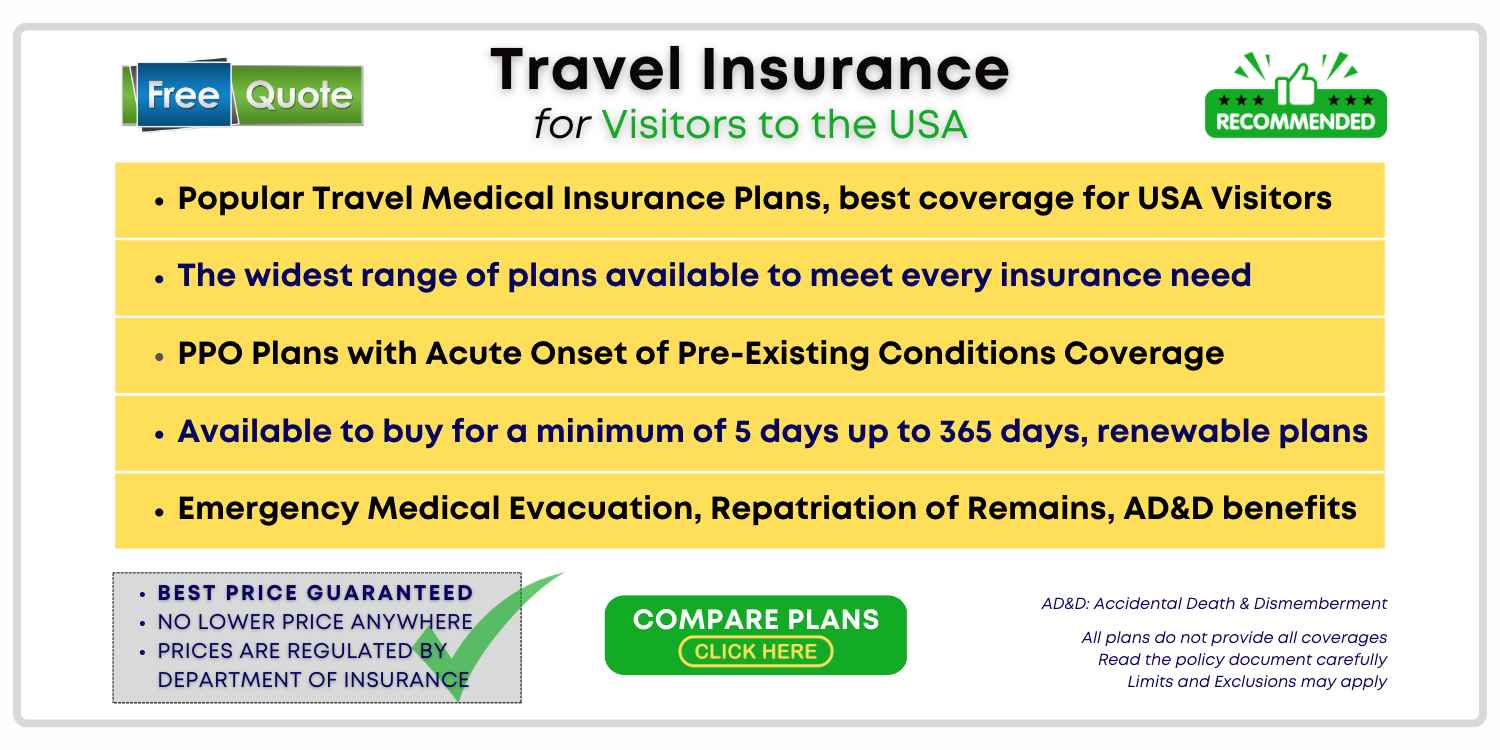 What is the Pack N' Go plan from AIG Travel Insurance?
For those who have decided to take a vacation at the last minute but don't want trip cancellation coverage, this plan is for you.
Everything in this plan is as follows:
Trip cancellation, trip short, and luggage loss up to $1,000 (at $200 per day)
Up to $500 in missed payment for every failed connection.
The airline will pay up to $200 if your bags are delayed, and they'll cover up to $1,000 if they get
Pays up to $25,000 in medical bills and up to $500 in dental bills
Up to $500,000 can be spent on urgent transport and the return of remains.
Annual Travel Insurance Plan from AIG
Taking several vacations in one year? Instead of buying a new policy for each trip, think about the AIG Travel Guard Annual plan. This option covers multiple trips, Benefits under this policy include:
Up to $2,500 in trip interruptions coverage
Up to $1,500 in trip delay coverage ($150 daily limit)
Up to $500 in coverage for failed connections
In the event of a $1,000 baggage delay or $2,500 in lost or damaged luggage, you will be compensated for each.
Dental care costs up to $500 are included in the maximum medical coverage of $50,000.
Up to $500,000 in coverage for necessary medical evacuation and repatriation of remains
Protection against accidental death and dismemberment up to $50,000, plus up to $100,000 for emergency medical evacuation.
Keep in mind that the Annual plan is unavailable in the states of Kansas, Montana, and New York.
AIG Travel Guard offers supplemental forms of insurance
AIG Travel Guard, like many other companies that offer travel insurance, has optional extras that may be purchased for a fee. You can make these choices at the time you purchase travel insurance
These travel insurance options may or may not be included in the policy you purchase. You should also know that the Preferred and Deluxe plans already incorporate some of these features.
A medical bundle that includes increased coverage limits for medical costs and medical evacuation as well as a hospital of choice and enhanced evacuation advantages.
Protection package which includes several types of insurance in case of travel cancellation or interruption due to a natural disaster, terrorist attack, or civil unrest.
Coverage for damage for car rental which pays out an agreed-upon sum in the event of an accident.
Insurance that allows you to cancel for any reason is called "Cancel for Any Reason" coverage, or "CFAR" for short. If you need to cancel your trip less than 48 hours before it's planned to depart, Cancel for Any Reason (CFAR) coverage will compensate you for some of the costs you incurred (up to a set limit) that aren't covered by your insurance.
The convenience package includes compensation for a variety of annoyances, including attraction closures, credit card, and debit card cancellations, hotel renovations, and more.
Protection for your dog or cat, including a daily boarding benefit and reimbursement for veterinary care should be given if something goes wrong while you're away. If your pet becomes critically ill or passes away less than seven days before your departure, you are covered if you need to cancel or stop your trip.
Removes restrictions on extreme and adventure sports when purchased as a package.
Benefit from higher coverage and baggage delay benefits when you combine your baggage insurance with AIG.
Coverage for trip cancellation due to wedding cancellation is included in the "wedding bundle".
Bundle coverage for you and your family by naming just one person as a "Family Member" and receiving protection from all unexpected events that may affect your family.
Who should consider a Travel Guard insurance policy?
Credit card perks can help defray the trip cost of many vacations, but you should compare cards to choose the best one for you (and remember to use that card to book the trip).
Travel Guard's Preferred and Deluxe plans may provide more comprehensive coverage than a credit card, especially if you're going to be doing a lot of overseas travel or going on a lengthy cruise.
In sum, Travel Guard plans include a user-friendly website and a wide range of coverage options, making them a strong contender for your next trip.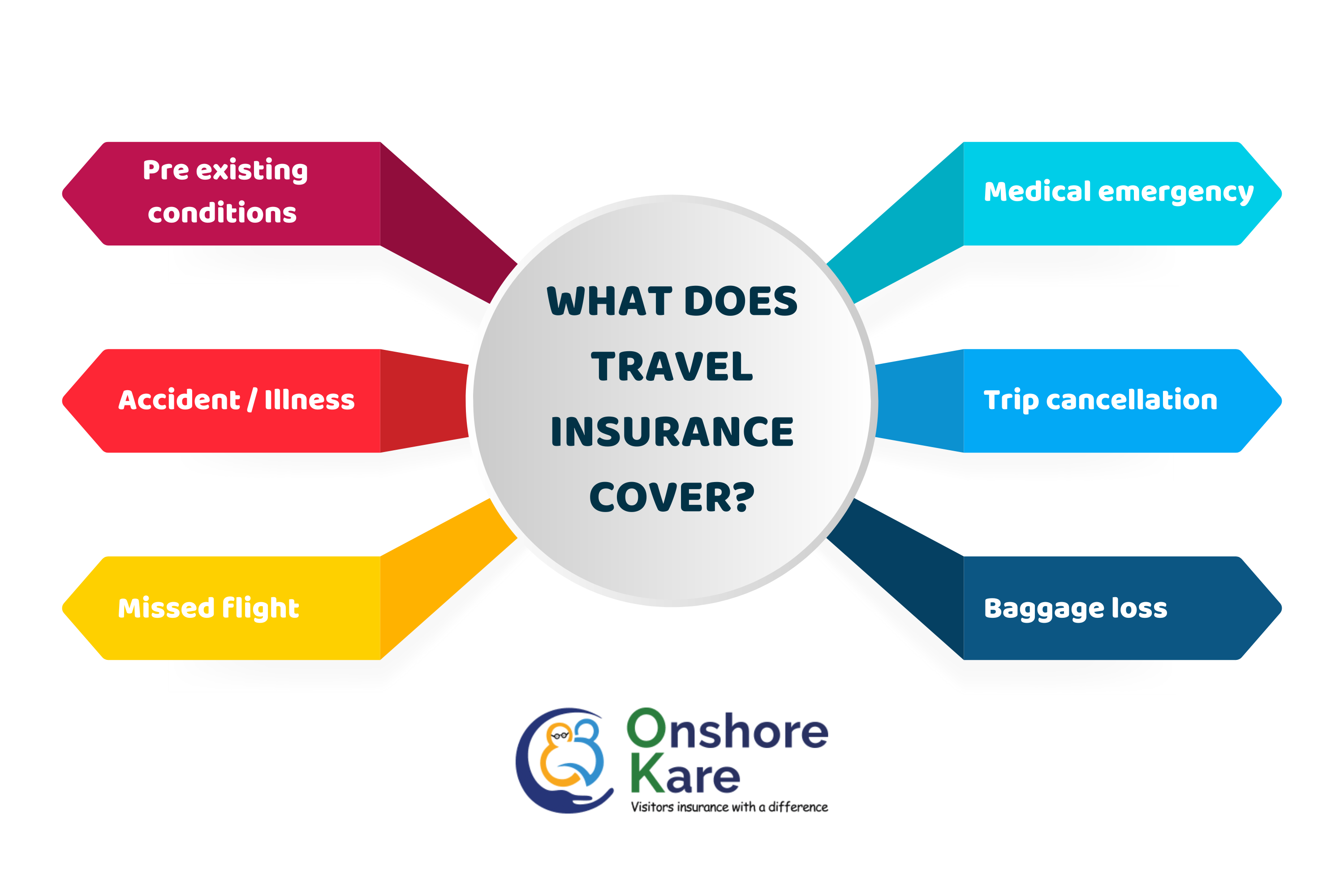 What is the cost of AIG Travel Guard's insurance for a trip abroad?
AIG Travel Guard makes it simple and fast to request a quotation. Just visit the AIG website and fill out certain blanks concerning the trip you want to insure.
A quote for all of the travel insurance plans is provided instantly, allowing you to quickly and easily compare your options. You should be ready to share the following details:
Your residency status
When you were born
How much money your vacation will cost you
Travel Dates
Destination
Transportation mode
Various supplementary travel insurance plans and alternatives
Consider Travel Guard's Annual Travel Insurance if you plan on taking many trips in a year and want to be insured.
It may be more cost-effective to purchase this 12-month policy that covers many travels instead of buying individual policies for each one.
The "Pack and Go" plan is another alternative; it's ideal for spontaneous trips where you won't need trip cancellation coverage.
Taking a wild adventure vacation? With the addition of the Travel Guard Plus package, extreme sports are particularly covered.
Additional coverage for medical expenses and security measures, as well as coverage for damage to rental cars, are available as add-ons.
Can I use my Covid travel insurance policy with Travel Guard?
Today, a highly planned trip may never get off the ground if COVID-19 delays or cancels flights. Illness and missing your most anticipated trip of the year might leave you feeling dejected, but losing thousands of dollars can be devastating.
Since you are covered by Travel Guard's insurance, you can rest easy knowing that money won't be an issue.
Like other unforeseen illnesses, Covid is covered by Travel Guard. Therefore, if you receive Covid before your trip and have to cancel, you won't have to worry about paying any cancellation fees.
Even if you contract Covid and end up in the hospital while on your trip, you won't be out of pocket for those costs.
Importantly, Travel Guard's trip cancellations benefit will apply if you contract COVID-19 before or during your trip. The medical costs and trip interruption benefits will be activated if you become ill with COVID-19 while on your vacation.
However, Travel Guard views COVID-19 as a predictable event, thus subsequent coronavirus-related losses might not be compensated.
Due to the dynamic nature of international travel, it is important to familiarise yourself with the Travel Guard's coronavirus coverage policies to ensure that you are adequately protected.
Exclusions from Travel Guard coverage
There are some aspects of your trip that will not be covered by any of the plans, including the most comprehensive ones like the Essential, Preferred, or Deluxe plans. Some examples of excluded items are provided below, with more comprehensive lists available in the policies themselves.
Protection for vacations bought with frequent flyer points or other loyalty rewards:
Only excursions purchased with cash will be covered by Travel Guard. Unfortunately, you will not be covered if you use your points for a "bucket list" vacation.
Theft of dental prosthetics, hearing aids, contact lenses or glasses in checked baggage:
Since a Travel Guard policy won't cover these things, you should always keep them with you in your carry-on.
Non-coverage of "known events," such as those you know about before booking your trip:
Once the National Weather Service issues a hurricane warning, for instance, the impending storm is public knowledge. Once COVID-19 spread worldwide, it was considered a predictable event and insurance companies stopped paying insurance claims related to it. Up until 15 days before your departure, you can cancel your coverage and obtain a full refund of the premium.
Also Read: What Are the Common Exclusions in Your Travel Medical Insurance?
Does Travel Guard provide CFAR benefits?
A CFAR(Cancel for Any Reason)upgrade is available for the Preferred and Deluxe plans from Travel Guard. Their most affordable "Essential" plan does not include access to this feature. world
Allianz is one of the few insurance providers that does not offer this upgrade. It's helpful that Travel Guard includes it with their intermediate and premium plans. This is a paid enhancement because it is completely voluntary.
The CFAR upgrade from Travel Guard often costs less than those of competing companies. However, the price difference is not as pronounced because their plans are also significantly more expensive.
CFAR(Cancel for Any Reason) is an optional add-on that is included in the offerings of most significant corporations. Your cancellation protection is increased with this plan. Everything is protected, not only the predetermined set of cancellation causes.
Check out Cancel for Any Reason Insurance: Why Is It An Important Trip Insurance Feature?
What exactly is Travel Guard Plus?
If you're looking for the whole deal of travel insurance and help services, including Adventure Sports coverage, then you need to sign up for Travel Guard Plus Plan.
If you want the greatest degree of medical expense coverage in addition to the freedom to visit the nearest adequate medical facility you like, this is the plan for you.
The Travel Guard Plus plan is priced according to a number of factors and provides protection against airline insolvency and trip interruption to job loss or other covered circumstances related to employment.
In the event that you acquire this plan within 21 days of your initial trip deposit, your pre-existing medical conditions will be covered at no additional cost.
Frequently Asked Questions
Is AIG the same as Travel Guard?
Yes. The travel insurance policies offered by AIG are branded as Travel Guard. Each of AIG's Travel Guard products can be customized to fit the unique requirements of the policyholder.
AIG Travel Guard: How do I make a claim?
Claiming with AIG Travel Guard is easy. AIG Travel Guard's claims process can be initiated online at travelguard.com with your policy number, or over the phone at 866-478-8222. Your claim's status can be viewed on the website of Travel Guard after submission. If your travel insurance provider is someone else then this article on the claim process for travel insurance plans will help you with some information.
Who is the most reliable travel medical insurance provider?
It's impossible to find a single travel insurance policy that covers everyone. Your ideal travel insurance policy will be provided by a reliable company and will include the services you require at a cost you can manage. We have covered some of the best travel insurance companies here.
What is AIG's policy on travel cancellation?
AIG's Travel Guard plans reimburse you if you have to cut short or cancel your trip because of an emergency such as a family member's sickness, accident, or death. Inclement weather that causes your journey to be altered or canceled is also covered.
Can you tell me about AIG's travel insurance and what it covers?
Trip interruption, cancellation or delay, emergency medical expenses, trip interruption, trip delay, total trip cost, medical expenses, and emergency evacuation are all covered (to a specific limit) by any policy you purchase.
Travel Guard Essential, Travel Guard Preferred, and Travel Guard Deluxe are the three primary plans provided by AIG Travel Guard. For people who travel frequently throughout the year or who need flexibility, there are more plans available, including an Annual plan and a Grab 'N Go plan.
Does the Trip Cancellation Coverage of Travel Guard Insurance Apply?
You will be reimbursed if you are forced to cancel your trip as a result of an insured event (such as the sudden illness or injury of you or a member of your family, the necessity to work, becoming the victim of a crime, bad weather, the financial default of your travel provider, etc.). You can read more about how Trip Insurance works.
Read your policy's fine print to find out the full scope of what's considered an insured event.
Do you think Travel Guard is a reliable organization?
With its recent acquisition by AIG, the long-existing insurance company Travel Guard now forms part of the largest insurance group in the world. They have vast pockets, good standing, and credibility.
For your next trip, which Travel Guard package is ideal?
The Preferred Plan from Travel Guard is the company's top offering. When choosing travel insurance plans, you would usually consider the value, and they provide solid protection for the money. One major drawback is the significantly lower $50,000 maximum for medical expenses.
What kind of policy covers "Cancellation for Any Reason?"
For some Travel Guard policies, you can get a better cancellation policy by paying more. If you need to cancel your trip less than two days before departure, you can use the CFAR upgrade from the Travel Guard group to recoup between 50 and 75 percent of your nonrefundable deposit.
Do I need to worry about medical expenses when abroad, or will my health insurance cover them?
The answer is probably not, especially if you are going abroad. If you have health insurance, you should review it to make sure you have adequate coverage. In addition to its travel insurance plans, Travel Guard also provides emergency assistance services.
Their call centers are staffed year-round to help with trip planning, troubleshooting, and scheduling. In the event of an accident while abroad, for instance, a representative from Travel Guard can help you reschedule your return flight or make other arrangements with local medical facilities.
When traveling internationally, where the local healthcare and transportation systems may be unfamiliar, having access to their award-winning travel and emergency services can put your mind at ease.
Bottom Line
Depending on your needs, you can choose from a number of different Travel Guard insurance plans. Add-ons like CFAR and car rental insurance are available with some policies as add-ons.
It's important to enter your travel specifics to discover what travel insurance plans are available to you, as they can vary by state. A Travel Insurance provider may not be able to offer all plans in all states in the US. Look for exclusions depending on the state you reside in.
Some kind of trip insurance can already be free of charge if you have a high-end credit card specifically designed for travel. Before shelling out the cash for a hefty policy, see if your credit card provides any form of insurance.
If you are concerned about the medical coverage parts then explore travel insurance plans that offer higher value covers on the medical expenses incurred.