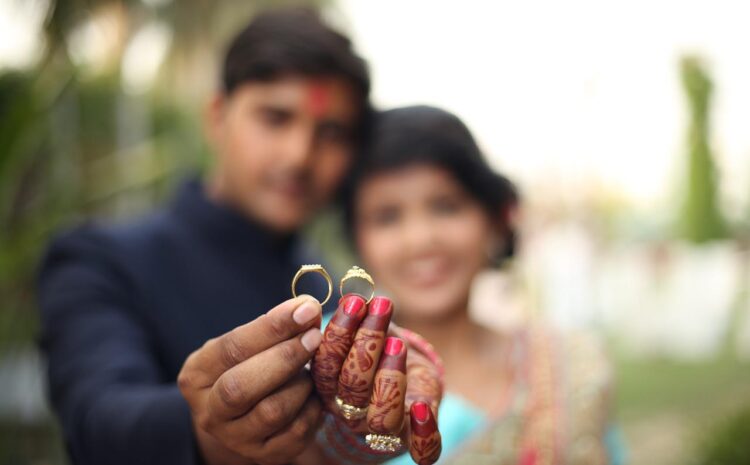 Fiancé Medical Insurance in the USA
Excited to invite your fiance to the USA post engagement! Fiance health insurance in the US is a little complicated, we will simplify it for you.
Enrolling your fiancé in your domestic health insurance plan may be difficult until marriage and for some time after marriage.
Once you are engaged, marriage must take place within 90 days of your fiance's arrival in the United States.
Your fiancé would not be eligible for regular domestic partner health insurance as a newly arrived person in the United States, meaning you can't take benefit of domestic partner insurance on your as part of your health insurance benefits.
The majority of companies require the applicant to be a US resident for at least 6 months, 12 months, or 2 years.
Many insurance companies also require that the applicant be a US citizen or a lawful permanent resident. So domestic partner benefits provided local health insurance have to wait! Ok, so what are the options, Let's explore.
 Why is Fiancé Travel Insurance so Important?
As the American healthcare system is so expensive, it's risky for fiancees to be without health insurance coverage till they gain US residency and become eligible for local health insurance plans.
K1 visa holders' health insurance plans, also known as Fiancé visa medical insurance, cover the fiancés' (man or woman) medical expenses in the event of an emergency while in the United States.
What is a K-1 Visa?
The Fiancé K-1 Visa is a 90-day special visa issued by the United States government for foreign citizens who are fiancés of US citizens.
Fiancé visas allow foreign nationals to stay in the United States until they marry their American partners, even if they are not citizens of the United States.
Please Note: A K1 visa is available to same or opposite-sex partners since the US supreme court has done away with some portions of the Defense of Marriage Act (DOMA). Insurance companies cannot discriminate when they offer health insurance.
The definition of Domestic partners for health insurance as defined by healthcare.gov is 'Two people of the same or opposite sex who live together and share a domestic life but aren't married or joined by a civil union.'
Is it possible to get health insurance on a K1 Visa?
While your K-1 Visa cannot be renewed after 90 days, you'll need to change your status once you've married your American spouse.
With a Green Card, you'll be able to access a wider range of health insurance benefits once you transition from domestic partnerships to being a married couple.
However, if you are yet to obtain a Green Card. You don't want to be without medical coverage for three months in the United States. Medical emergency always comes unannounced and you need health coverage to protect you.
Also, your American fiance cannot put you on their employer's health insurance, as yet. You can't join your spouse's health insurance plan until you've been married for a year.
In addition, medical insurance is usually only provided to those who have a permanent address.
But there's nothing to worry about. You may be eligible for a variety of medical insurance plans. Your K1 visa will suffice to establish your eligibility.
Health Insurance Options for K1 Visa Holders
1. International Major Medical Insurance for K1 Visas
The first option is to purchase health insurance from a reputable international medical insurance company.
These plans allow you to take out only monthly subscriptions while also providing coverage while travelling. These plans do cover Covid-19.
You don't have to commit for any longer than you require. You can keep your current medical insurance until you marry your spouse and become eligible for domestic coverage or become eligible to be covered as part of the employer health plans of your spouse.
2. AETNA Insurance
Depending on the state you will be living in, Aetna K1 visa health insurance can be purchased for 1 month to 3 years. The maximum benefit amounts can range from $250K to $5 million. Deductibles range from $1,000 to $25,000, depending on the circumstances. In some states, Aetna has plans that cover pre-existing conditions. These plans do cover Covid-19
3. Patriot America Plus for K1 Visas
This K1 visa health insurance plan is for people who only need coverage for a short period. This plan is available to the following groups of people (who have the necessary paperwork):
College students studying in another country
Au pairs and nannies from other countries
Sponsoring families for exchange students
Vacationers from around the world
Relatives from other countries are paying a visit.
Immigrants who have recently arrived
K1 visa holders are suitable for this plan.
You are eligible to join the Patriot America Plus plan if you have a valid K1 visa.
They have a range of maximum limits ranging from $50,000 to $500,000.
You can even register your dependents on this plan if they are travelling with you.
This plan's international benefits are available to you 24 hours a day, 7 days a week. If you have any questions about your health insurance plan, multilingual customer service centres can also assist you in getting the answers you need.
You can choose any registered doctor or medical facility for your treatments if you have the Patriot America Plus plan. As a result, you will not be restricted to any of the registered partner programmes. These plans do not cover Covid-19.
4. Atlas America
Atlas America provides health insurance for K1 visa holders for periods ranging from 5 to 364 days. You'll be covered for both domestic and international travel with this plan.
Whether you go to a medical facility in their network or not, you'll usually get 100 per cent coverage. Simply contact them to see if they are willing to fund the costs of a particular out-of-network facility.
They even have $300 set aside for emergency dental care and conditions and also cover expenses on behalf of clients who have been victims of terrorism. These plans include Covid-19 coverage.
The Benefits of Comparing Fiancé Visa Insurance Policies
Before purchasing fiancé insurance, customers should compare and evaluate several different fiancee medical insurance plans.
Insurance companies will treat the Fiancé as an immigrant in the United States, and they will be able to choose between an immigrant insurance plan and a visitors insurance plan. Visitors who require short-term coverage for preventive care, pre-existing conditions, or pregnancy can choose from a special list of visitor insurance plans.
Long-term plans are available for fiancés who require coverage for preventive care, pre-existing conditions, and pregnancy. Global insurance plans offer more comprehensive coverage and may have a waiting period for pre-existing condition coverage.
When comparing fiancé insurance plans, customers can save time, energy, and money while shopping online. The cost of the premium and the benefits of K1 visa insurance vary depending on the plan and insurance company selected by the customer.
What to think about before deciding on the best Fiancé health insurance in the US?
Keep in mind that many of these plans do not cover maternity expenses or birth control pills. Some policies also exclude coverage for pre-existing conditions.
Before you purchase a plan, it is critical to read the terms and conditions and understand what is covered.
You don't want to find yourself in an awkward situation or face unexpected financial hardship because you didn't fully comprehend the terms of your health insurance policy.
Final Thoughts
The months leading up to your wedding should be exciting and fun! It's not the time to be concerned about possible occurrences or health problems and get suitable insurance coverage to address these concerns.
You can get health insurance in the United States as a K1 visa holder to help ease your mind in case you need medical treatment before getting married.
Choose the K1 visa health insurance plan that best meets your needs and look forward to your wedding day!