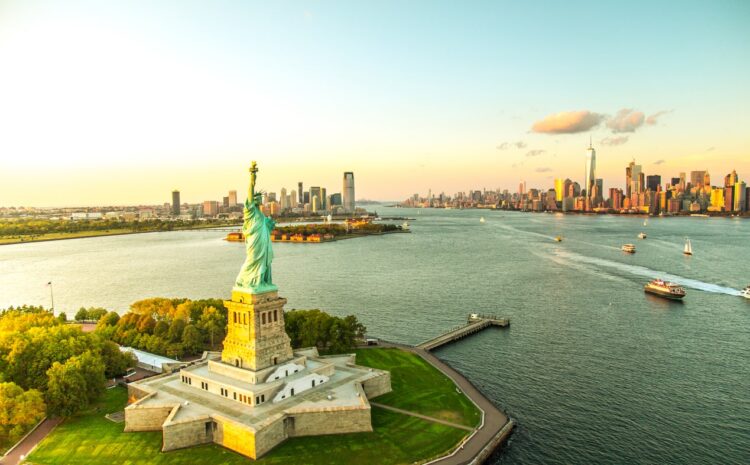 Trip Insurance: How Does It Work?
One of the best ways to break the monotony and rejuvenate your mind and body is to travel to new places with your loved ones or friends. However, given the numerous risks associated with travel, it is critical to obtain Travel protection or Trip Insurance online or through an agent to ensure that you are protected.
What is Trip Insurance?
Trip Insurance is also known as Travel Protection Plan is a service provided by a travel agency or company. Your travel protection plan will cover the costs of trip cancellation if you plan a trip but have to cancel it later. It also covers misplaced luggage, flight delays, and missed connections.
Trip insurance, like any other insurance plan, only covers trip cancellation and interruption for covered circumstances. Some plans, however, include a Cancel For Any Reason benefit, which allows you to cancel your trip for reasons that your policy may not cover.
You may need to cancel your trip due to the death or illness of a family member. Bad weather may cause you to miss your flight or cause your journey to be delayed. It's possible that your passport or luggage will be misplaced or stolen.
These are just a few examples of how to trip insurance might aid travelers. Even though it's their fault, airlines, hotels, and cruise lines may refuse to reimburse you for such situations.
Difference between Trip Insurance and Travel Insurance
Coverage: Solely trip-related expenses, such as trip cancellation, missed flights, and flight delays, are covered by a trip insurance or travel protection plan.
Only a portion of the costs may be covered by the insurance company. Instead of reimbursing for a cancellation, many providers issue a credit note to the traveler for future travel.
A comprehensive travel insurance plan, on the other hand, covers not only travel-related expenses but also medical emergencies or unforeseen health issues that arise during the trip.
Medical expenses, dental expenses, medical evacuation, accidental death, body repatriation, and permanent disability are all included.
Providers: A trip insurance plan is available from tour operators, online travel agencies, and travel companies.
While large and reputable insurance companies offer travel insurance, which is a popular and important insurance product. State insurance agencies are in charge of this insurance plan.
Cost: The price of a trip insurance plan is determined by the benefits it provides and the type of coverage desired. The plans, on the other hand, are less expensive than travel insurance.
Domestic and international travellers can benefit from a comprehensive travel insurance plan, which can help them avoid medical and financial concerns.
Furthermore, these plans are offered by reputable insurance providers. As a result, travel insurance is more expensive than a travel protection plan.
Emergency Services: Emergency services may not be included in a trip insurance plan. By reimbursing all or part of the amount spent, it can only help prevent financial loss due to trip delays or cancellations, missed flight connections, and other factors.
Travel insurance covers medical emergencies, medical evacuation, accidental death, hospital daily cash allowance, loss of baggage and personal documents, emergency purchases in the event of checked-in baggage or flight delay, and other services. If policyholders require financial assistance in the event of theft or robbery, the insurer will also provide emergency cash.
What does Trip Insurance Cover?
While trip insurance cannot prevent mishaps, it can help to alleviate the burden of unexpected costs and extra travel arrangements that must be made with little notice. Trip insurance plans are designed to give you peace of mind if your plans are disrupted by a delay, cancellation, or loss of luggage.
Benefits of Trip Insurance
1. In the event of a travel delay or cancellation, you can protect the cost of your trip.
2. Reduce the cost of additional expenses incurred as a result of a travel interruption by delayed flight or loss of luggage.
3. Trip insurance can protect you from cancellations at the last minute while traveling with your family, baggage loss, evacuation delay, or Passports that have been lost or stolen.
How do you know if your Trip Insurance is effective?
Look for sufficient security: Some plans promise to do things like process a change or cancellation on your behalf, just like any respectable tour operator or agency would. You are not required to pay an additional fee for this. When you file a claim for a covered reason, look for a cash refund.
Look for an element of insurance: Promises are not regulated in the same way that insurance is. Make sure you're dealing with a travel insurance company and underwriter if you're looking for travel protection.
Look for a reputable brand: It's not enough to say it's "insurance." Make certain you're dealing with a reputable company. If something goes wrong on your trip, those companies will protect and assist you as long as you file a claim for a covered event.
Trip Cancellation insurance
Vacation cancellation insurance might aid you if you have to cancel your trip due to unforeseen circumstances. This insurance protects you against financial loss by covering part of your non-refundable vacation expenses including flight and hotel stays.
Not only do you have to deal with the frustration and disruption of TRAVEL PLANS when you have to cancel a trip unexpectedly, but the financial fallout of the cancellation fees can also be a huge burden.
The closer your departure or check-in date approaches, the higher the cancellation fee and the lower your refund will be for most travel and accommodation providers.
It's critical to get in touch with them as soon as possible after you've finalized your cancellations and provide proof. Because travel and accommodation cancellation policies vary by provider, you may be charged a percentage of the total cost or lose your deposit depending on when you cancel. Trip Cancellation Insurance pays for the full cancellation fee charged by the providers.
Trip Delay Insurance
Whether traveling for business or leisure, purchasing the appropriate travel insurance coverage in advance can help to avoid a bad trip. The right insurance could even provide a pleasant experience, although still not the one you had hoped for.
Weather delays, travel delays, and missing passports are just a few of the causes that could cause your trip to be delayed. In the event that your travel plans are disrupted, trip delay insurance will cover additional expenses such as meals and lodging, as well as additional transportation charges.
Trip Interruption Insurance
Changing or canceling a trip in the middle of a trip due to an emergency is very expensive, and it usually means that all of the prepaid money is lost. Once a trip has begun, trip interruption insurance can protect travelers from unforeseen circumstances. This type of insurance is especially useful when purchasing an organized tour, but it is also appropriate for independent travelers.
Is trip cancellation covered by travel insurance?
Yes, trip cancellation, medical expenses, loss or theft of personal belongings, flight delays, and emergency evacuations are all covered by Travel Insurance. Trip cancellation insurance is the most popular type of travel insurance. Travel insurance is recommended as soon as you book your trip because it provides more comprehensive coverage against various types of financial risks.
Is medical coverage included in travel insurance?
When it comes to medical expenses, you may find yourself in a variety of situations when travelling abroad. Here are a few of the most common:
Hospitalization: If your health deteriorates to the point where you need to be admitted to the hospital, your insurance company will cover all associated costs, including ambulance fees.
Medical Treatment: If you are injured or require medical consultation for an illness, you will be reimbursed for your expenses as well as the cost of medication. Accommodation and travel expenses will be covered in the event of an extended stay due to illness or injury.
Emergency Evacuation: Emergency repatriation costs, including air ambulance costs, will be covered.
How do you file a claim for travel insurance?
Travel insurance claims are handled similarly to other types of insurance claims.
You'll fill out the claim forms provided by the insurance company, which will include information such as your name, policy number, travel dates, the reason for filing the claim, and claim date.
You'll then submit it along with the necessary documentation to back up your reimbursement claim. Documentation from a doctor (for cancellation claims due to illness), flight delay notices, police reports, and so on are all part of this category. In a nutshell, anything that proves you've suffered a mishap.
Your claim will be reviewed and the documents you submitted will be processed by the travel insurance plan provider. Frequently, they will have follow-up questions or requests. After that, you will be reimbursed.
Bottom Line
Even though both trip insurance and travel insurance provide numerous benefits to travelers, travel insurance is the better option, particularly for international trips. Travel insurance protects you as well as your finances, whereas trip insurance protects your purchases or finances.
Although trip insurance isn't required, it's a good idea to carry it in case of unforeseen travel problems. Travelers who are planning expensive travels may consider purchasing trip insurance to avoid losing a significant portion of their trip investment.
OnshoreKare's Travel Insurance plans are a reliable option if you're looking to buy travel insurance online. Individuals, families, students, and frequent flyers can choose from a variety of plans that cover medical and travel-related expenses.
Check out OnshoreKare travel insurance for your upcoming trip and be safe from unforeseen circumstances.