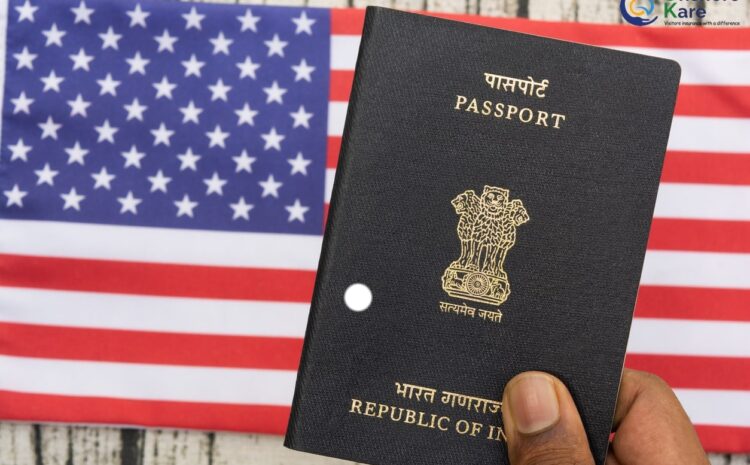 Ultimate Guide to USA Visa Extension of Stay
If you are visiting the US on a visitor visa, your stay can be extended. If your authorized stay expires and you need to extend your stay. Here is your guide to USA visa extension of stay.
The US is a popular destination for tourists. Visitors from all over the world are traveling to the US as nonimmigrant visa holders.
B-1/B-2 visitors visa allows you to enter the country and stay for up to six (6) months in a year. If you want to stay longer, you need to apply for an extension of stay before your Form I-94 expires.
Important Points to Note:
If you remain in the United States longer than your authorized stay. You may be barred from entering the USA or even be deported.
Hence it is extremely critical to file for a visa extension before your stay expires to get a new departure date on your I-94.
Reference to filing for a visa extension or extend usa visa in this article means submitting an I-539 application for an extension of stay on a visitor visa with the United States Citizenship and Immigration Services (USCIS), it does not mean applying for a new visa with immigration authorities.
You need to ensure your nonimmigrant visa status and passport remain valid for the entire duration that you seek an extension.
Now let us go through the details of a stay extension on a nonimmigrant visa.
What is a legitimate reason for a visitor visa extension of stay?
Perhaps you want a bit more family time, perhaps you want to visit more places in the states, or you want to stay back for family support if your family members had a newborn child.
Whatever the reason, your visa category allows filing for a stay extension as long as you have been lawfully admitted into the United States.
Your visitor visa extension can be filed to get an approval of stay extension as long as you have a legitimate reason.
It is highly recommended to plan and file for a stay extension for you and your accompanying family in advance before your authorized stay expires
USCIS recommends that to submit your extension application at least 45 days before the expiration date so you can have time to prepare any additional documents that may be requested.
With the right information, you can complete this application process quickly and easily, thereby extending your I-94 while leaving enough time to enjoy your time in the US without stress!
What Is an I-94 Card?
Your Form I-94 Arrival date from your home country or date you entered the USA and Departure Date Record
I-94, is issued by the U.S. Customs and Border Protection (CBP) officer when you arrive at the country's port of entry. Such as an airport or land border crossing station.
Here is a sample I-94 form for your reference:
An electronic I-94 is created when you enter using the Electronic System for Travel Authorization (ESTA). All nonimmigrant (temporary) visa holders have an I-94 card (formally, Arrival and Departure Date Record). The United States government uses 1-94 to track people entering and leaving the country.
You can file an extension application online, and mail your visitor visa extension application along with the required documents to the US Citizen and Immigration Services (USCIS) center. If you decide on a physical location, ensure it's not one of USCIS' express offices—as these only offer renewal for limited visa statuses and not for all applicants.
Asking an immigration services specialist can help you determine which is best for your situation. Do keep in mind that there are some restrictions on what state centers can handle if they're not local to you — and regional offices don't always cover every area that falls under their jurisdiction. You might also have additional travel requirements based on your immigration status.
There are various ways of extending your stay while you are visiting family in the USA. Before exploring these options, you should determine the category of visa you're on and whether or not your current nonimmigrant status allows an extension (if you're unsure which visa classification applies to your travel, you can contact an immigration attorney).
Your specific situation will determine how long an extension can be issued and where it can be obtained. Try to plan ahead so that any required paperwork is submitted early enough to avoid delays and to avoid any issues in the future.
Required Documents to Extend USA Visa
To apply for an extension, you need to collect several documents. The exact requirements will vary for each person and unique situation. Generally, the following documents are required:
A Form I-94 Arrival/Departure Record;
Evidence or reasons why you should be allowed to extend your stay;
Proof of financial resources and ability to pay for your trip home;
Original valid passport;
Copies of visa stamp pages from the passport.
* Please note that the above list of documents is not exhaustive and depends on a case-to-case basis and visa type. The passport and nonimmigrant visa status should remain valid for the extension of the stay period being sought.
Fill Out Form I-539
To stay past your authorized period of admission, you must file an application with USCIS requesting permission to stay by filing Form I-539. This form needs to be filed with an extension fee of $370, there may be an additional biometrics fee of $85.
Filing an extension application requires detailed information and should be filed as soon as possible. Once you file an application USCIS will mail you a receipt notice.
If you want to track the progress of your application the receipt number will be useful.
In case you plan on staying past 90 days, it's best not to wait until you have reached your date of expiration (on your Arrival/Departure record) before filing Form I-539.
If you're studying or working on a non-immigrant visa and plan to stay longer than 90 days, you'll need to extend your stay. To do so, it's best to go directly through USCIS (the United States Citizenship and Immigration Services) by paying a fee. You can then apply for an extension once you've paid.
90 days before your visa expires, you can submit Form I-539. (Application To Extend/Change Nonimmigrant Status) for USCIS Approval for a stay extension.
You can apply as long as you have not used up all of your time on a B1/B2 visa extension or change of status. You will also need to prove your continuing eligibility for a stay beyond six months.
General Tips to Apply for Your US Visa Extension
The following general tips and tricks can help you in the process of renewing your I-94:
You can extend your I-94 from anywhere inside the continental US by filing an application with the USCIS.
It's important that you check your form carefully before submitting it. If there is a mistake or any of your information has changed since last time, make corrections and submit again. This could cause delays in processing or even rejection of your application.
It will take several weeks to get approved, so don't wait until it's close to expiring.
Apply 30 days before expiration if possible and 60 days before expiration if needed.
Before applying, make sure you have evidence that you are eligible for an extension and enough financial support for any accompanying dependents for the duration of the stay, and proof that they are covered by health insurance.
Please Note: Travel Health Insurance is not a mandatory requirement
Who is not eligible to extend their stay in the United States on a nonimmigrant visa
c nonimmigrant visa (Alien in Transit)
d nonimmigrant visa (Crewman)
k-1 or k-2 nonimmigrant visa (fiance`(e) or dependent of fiance`(e))
TWOV (Transit without Visa)
WT or WB (Visa waiver program – you would have been issued a green I-94)
Do you need to use immigration services?
An immigration attorney can also help guide you through the process of a visitor visa extension application successfully. However, you don't need to have an expert on immigration laws to help apply to extend your stay.
If you are comfortable with doing it your self you can find all the details and information you need here: https://www.uscis.gov/sites/default/files/document/guides/C1en.pdf
You can also call the USCIS customer service center at +1 800 375 5283. (If you can't find all information in the above-mentioned link).
Conclusion
As a visitor visa holder, you cannot apply for permanent residency or become a U.S. citizen. (While visiting the US on a non immigrant visa).
You will have to leave and re-enter multiple times. (If you wish to do business in the US for a long time).
You can, however, request an extension of stay by filing an I-539 form through USCIS. (Before your authorized period of admission expires).