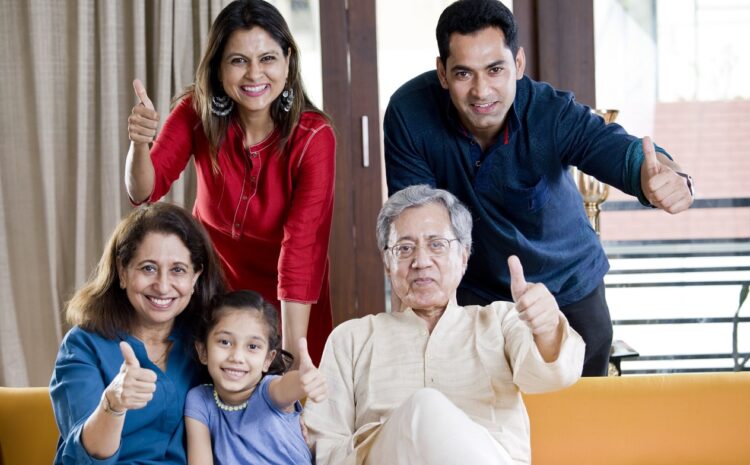 The Best Travel Insurance Companies for the U.S.
Traveling to the US is exciting, but it does accompany a level of risk. Without the right travel insurance, you could incur major expenses during an unexpected event, like losing your luggage or an emergency trip home or medical expenses if you or your family fall sick during your travel.
Researching the best travel insurance companies before you leave for the US will ensure that you're covered in case of an emergency. We have already covered the various concerns related to choosing the right travel insurance for visitors to the U.S.
In this guide, we will elaborate on the popular travel insurance companies in the US.
Top 5 trustworthy travel insurance companies in the US
There are several factors to consider when choosing your policy as an Indian traveling to the States on business or for a vacation. The company's reputation and its ability to provide prompt assistance are among the few. Here are some travel insurance companies that fit the bill perfectly across multiple factors:
IMG
International Medical Group (IMG) is one of America's most recognized international business insurers providing medical, property, liability, and related coverages. As an A-rated company by A.M. Best Company since 1998, IMG is one of only five agencies in its class with an A rating for financial strength and claims payable ability. 
With over 100 years of experience serving global citizens, IMG understands the importance of having access to timely information about your claim should something happen while you are away from home. 
IMG provides excellent in-person and online customer service. Your trip to the US can also be canceled, delayed, or interrupted without penalty by IMG—as long as you apply within 24 hours of when your trip is scheduled to begin. If you do need to file a claim while abroad, IMG allows you to call their international claims center free of charge. 
Furthermore, whenever possible, insure your trips separately like plane tickets and prepaid lodging. This will ensure higher payouts and not affect other important coverage like health care or car rental/cancellation coverage. As always we suggest checking with your bank's executive underwriter too, especially for premium/high-value items.
Trustpilot rating – 4.4/5
Seven Corners 
With policies that range from $27 to $52 per trip, the number one choice of frequent travelers to the US is Seven Corners; depending on whether they include medical evacuation and other add-ons. All policies are sold online or by phone, while agents are available in airports or India upon your return if you need to make an adjustment to your plan while traveling. 
The biggest advantage? It has a maximum coverage amount of $1 million especially for Indian travelers going to the US. Seven Corners offers cancellation for any reason guarantee. This means you can cancel without penalty within 24 hours of purchasing a policy—even after you've left for your trip—and get all your money back. 
Seven Corners pays out 90 percent to 98 percent of claims filed within 30 days of canceling, according to J.D. Power surveys conducted between 2010 and 2013. 
Trustpilot rating – 4.2/5
WorldTrips, formerly Tokio Marine HCC
If you're planning a trip to the US, getting affordable travel insurance is crucial. There are many different types of policies and companies that offer such coverage, but it can be hard to know which one is right for you, especially if you're not aware of all your options. 
WorldTrips, formerly Tokio Marine HCC offers one of the best plans, with several tiers depending on your coverage needs. Their policies also include some flexibility features like pre-existing condition coverage and emergency assistance while abroad; these features usually cost extra on other plans. 
Another unique feature is evacuation assistance, where they will fly you back home at no additional cost should something happen during your trip. Their customer service team is available by phone or email (no live chat) around-the-clock in case of any mishap away from home. If you want more details about what Tokio Marine HCC has to offer, check out their plan comparison tool before purchasing.
Trawick International
Trawick International is one of the most popular travel insurance companies because it offers coverage across all categories. Most importantly, it covers the things you care about. For example, it has emergency medical and trip interruption insurance in case of a mishap during your travels in the US (like getting sick or having to cancel), thereby saving you money. 
It also comes with 24/7 customer service support, both online and over phone lines; road assistance, flight delay protection, baggage protection, lost luggage reimbursement up to $1,500 per person (limited); and more. When it comes down to cost, at $54 per policy annually (for 2 50-year-olds), it's hard not to recommend its affordability—considering free policy changes within 30 days of application and refunds within 60 days.
This company offers solid coverage at a competitive price, including emergency medical assistance and lost baggage protection. It also provides third-party liability coverage in case you are injured by someone or have damage done to your property while outside India.
Trustpilot rating – 1.8/5
Global Underwriters
Global Underwriters travel insurance allows you to get emergency medical treatment at local hospitals anywhere in the US, whether it's related to an injury sustained while hiking in California or an illness contracted in New York. If something happens to you while traveling, these plans are usually more comprehensive than those offered by most healthcare providers stateside. You can even purchase additional coverage for lost or damaged baggage and stolen items – all without having to pay high deductibles or premiums. Global Underwriters offers competitive rates and personalized service that will leave you feeling secure and confident about your travels. 
It's also easy to find an agent that can provide quotes in multiple languages to ensure you aren't lost in translation. This might be a good plan for those looking to take longer trips but don't want any hidden costs once they get back home.
Trustpilot rating – unavailable
Conclusion
There are many different choices when it comes to choosing a good and trustworthy company that will protect you and your family while you're traveling to the US. But, they can be quite difficult to find. 
We've narrowed down our list of top travel insurance providers so that you can save time and money researching those companies yourself. Traveling internationally can be an incredible experience. However, you must prepare beforehand by buying travel insurance to ensure that your memorable trip to the US doesn't turn into a disaster.