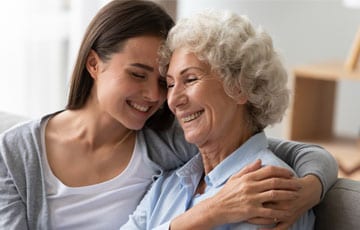 Repatriation Coverage And Return of Mortal Remains Explained
It is not pleasant to think about death when it comes to vacation or long-term travel plans. But the truth is, you should have a plan in place for you and your loved ones should such an unforeseen event happen while you are in a foreign country. The expenses alone that you may have to deal with to transport a loved one back home after death can be quite high. That is over and above the emotional toll the loss will take on you and your loved ones. Travel insurance policies most often have repatriation coverage included in the policy for expenses incurred after death.
What Does Repatriation Cover?
Repatriation refers to the return of mortal remains from a foreign country to a person's home state. Repatriation will cover the expenses for making the body travel-ready, getting it through customs, and flying the body home. This coverage takes the pressure off family members to have to pay for transport and deal with foreign authorities to retrieve the body of a loved one. The travel insurance company will be there every step of the way in order to return them home properly.
What Does Return of Mortal Remains Cover?
When you have repatriation coverage, a department of the travel insurance company will be able to assist with talking to customs and other authorities at the foreign country, assist in following any health laws and regulations in order to transport the remains properly, and help find an airline who will ship the body home. Depending on the amount of repatriation coverage you have, expenses up to that amount will be covered in relation to the transportation. The travel insurance company will have assistants who can speak the language of the foreign country so that there are no miscommunications.
Is Repatriation Coverage Really Necessary?
Having repatriation coverage is peace of mind for you, the traveler, and for your loved ones. Most travel insurance policies will have it already in the coverage, so it's no extra cost to you to find a policy that will cover repatriation. The only thing you need to decide is how much you want to be covered for. A good coverage amount would probably be around $50,000, but you can go lower or higher depending on where you are going and how much those expenses could be. Repatriation coverage ensures having a third party available to do the heavy lifting during an emotional time. If you are going somewhere with a foreign language or different customs, the repatriation department of the travel insurance company will be able to assign a fluent speaker to the case so that none of your loved ones will have to try and translate conversations. This coverage is a helping hand that you will be thankful to have, should you need it.
It seems rather morbid to talk about the return of mortal remains, but it is good to be prepared in case of any emergency. Knowing that your loved ones will be taken care of should the unthinkable happen will give you one less thing you need to deal with when you or your loved ones are mourning. Think of it as a gift that you can leave behind to make things just a little easier.