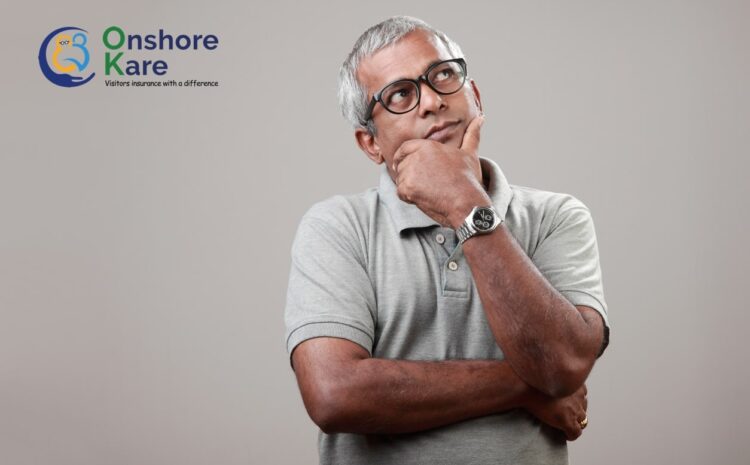 Is IMG Travel Insurance Worth It?
Are you planning to visit your family and friends in the US? Or are you bringing your parents to the US to spend more time with your family?
Whatever your travel plan may be, there's always one requisite you must have — travel insurance; unless you can afford to lose your non-refundable, pre-paid travel expenses in case the trip is canceled or have enough funds to bear the cost of medical emergencies in the United States. And here's why:
It covers medical emergencies.

It covers against the risk of travel, including loss of passport or personal belonging cover, loss of checked baggage, etc.

It covers trip disruptions like cancellation either by you or the tour company.

It provides assistance in case you encounter any problems on the trip ranging from

filing claims correctly

to finding a network hospital.
Disclaimer: the type and amount of coverage will depend on your policy, premium, and exclusions.
So Is IMG Travel Insurance Worth It?
International Medical Group (IMG), one of the largest, most reputed travel insurance providers across the USA, offers 20+ comprehensive travel insurance plans ranging from Patriot America Plus to Visitors Care and Global Mission Medical Insurance.
But how exhaustive are the travel insurance plans offered by IMG?

What are the reviews for IMG plans? 

And, is there any weight behind their commitment?
Let's find out.
About IMG Travel Insurance: An Overview
Founded in 1990, IMG has catered to millions of people in almost every country across the globe. The 25 years of experience has allowed the company to gain a niche in offering international medical insurance, trip cancellation, stop loss programs, 24/7 emergency medical, and travel assistance to meet the needs of travelers worldwide.
IMG follows a full-service approach when it comes to providing international medical and travel insurance products. IMG has curated comprehensive medical, life, dental, and disability insurance solutions that offer coverage to vacationers, frequent flyers, those working or living internationally for a short period of time, and those maintaining multiple countries of residence.
Before moving on to the final review, let's unravel their most popular plans and what the company offers to its members.
The A-Z of IMG Travel Insurance Plans: Here's What You Get
From temporary coverage to long-term benefits, IMG has a myriad of travel insurance plans. So naturally, the coverage and benefits depend on the plan you've invested in. Here are some of the most popular plans from IMG:
iTravelInsured Travel Lite Plan
This plan has been designed for travelers seeking to safeguard their trip investment against cancellation, delay, or interruption. Despite being the lowest-priced travel insurance plan, it offers a ton of benefits, including:
Coverage for travel and baggage

Maximum benefit of 100% of the trip cost on cancellation

Maximum benefit of 125% of the trip cost on trip interruption

Up to $500 for travel delay

Up to $500,000 for emergency medical evacuation and repatriation of remains

Document theft like loss of passport or visa

Coverage against delay or cancellation due to inclement weather

Mechanical breakdown of the common carrier

24-hour medical monitoring in case of an emergency

And so much more…
iTravelInsured Travel SE Plan
This insurance plan offers coverage whether you're traveling on a cruise or simply taking a vacation abroad. One of the USPs of this travel insurance plan includes family extras such as movie rental, internet usage, additional kennel fees caused by travel delay, and more. 
Needless to say, this one is a family-friendly plan for both domestic and international destinations. Apart from the standard inclusions in the Travel Lite plan, here are some of the additional highlights of the iTravelInsured Travel SE:
Maximum benefit of up to 150% of the tour cost on trip interruption

A $2,000 maximum benefit for any trip delay

A change fee of up to $150 per person

Frequent travel reward of up to $75 per person

Rental car damage and theft coverage of up to $40,000 per covered vehicle

Accident and sickness medical expenses of up to $250,000 per person
iTravelInsured Travel Sports Plan
Specially created for adventurers and explorers, this travel insurance plan offers coverage whether you are on an expedition or simply fishing in Yellowstone's wilderness. If you go all out and invest in their iTravelInsured Travel Sports plan, here's what you'll get:
Search and rescue

Natural disaster evacuation

Sports equipment rental reimbursement

Emergency cash transfer

Emergency prescription replacement

Embassy or consulate referral

Up to $5,000 benefit for trip delay

A whopping $1Million maximum benefit for repatriation of remains
Patriot Platinum Travel Medical Insurance
If you want something overboard, IMG also offers a Patriot Platinum Travel Medical Insurance with $2Million – $8 Million coverage. 
This travel medical insurance plan provides first-class protection for every traveler who wants to obtain the ultimate coverage available in a short-term travel medical insurance solution. In addition, the plan offers enhanced benefits to meet your global needs, including medical benefits, evacuation, trip protection, pre-existing conditions coverage, and more.
IMG TrustPilot Review 
IMG is 23 out of 33 best companies in the category of Insurance Company on Trustpilot. This can be misleading because 33 companies also include auto insurance with American Collectors Insurance ranking number 1. 
However, the TrustScore of 4.4 out of 5 on TrustPilot. TrustScore takes into consideration multiple factors like the age and number of reviews.
Question of the Hour: Is the Cost of IMG Travel Insurance Worth It?
For some of the travel insurance plans offered by IMG, it may seem like you're paying a little over the odds. However, it looks like a good deal compared to the benefits these plans offer. 
The best part is that even the most basic and lowest-priced plan includes coverage for travel & baggage delay and access to non-insurance emergency travel assistance. So even if your trip is delayed or you lose your travel documents, IMG will be there to provide any and every type of assistance you need.
Final Verdict
IMG has a wide range of medical insurances tailored for visitors to the United States and for U.S. citizens traveling abroad, including employer-sponsored medical plans for student groups, missionary groups, and marine crews. 
The drawback for IMG is that none of their travel medical insurance plans offer coverage for pre-existing conditions. However, IMG definitely tops the charts for its reliability and quality of customer assistance. So if that's something you're striving for, go for it!
As far as general and budget-friendly travel insurance plans are concerned, the price and coverages offered are competitive. We recommend that you get  quotes from OnshoreKare, and compare them with other insurance providers before making the decision.