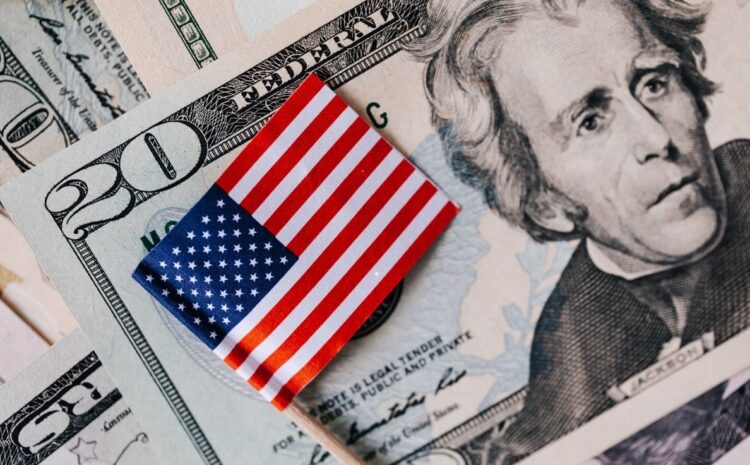 Medical Insurance for Green Card Applicants
The United States has always been a melting pot of millions worldwide. Every year 11 million immigrants enter the US, and up to one million are granted the right to settle in the States permanently. However, during the years of the Trump administration, entry had been severely restricted. And one of the main barriers was proving the ability to buy health insurance. But the rules have been amended under President Biden's new rules.
The New Insurance Act
For someone who is an immigrant and is waiting for their green card, the latest development comes in the form of the ACA or the Affordable Care Act. It provides all residents of the United States, even recent immigrants, the option to avail premium subsidies and medical insurance coverage. According to the ACA, Green Card applicants will be able to purchase coverage through a federal marketplace that has multiple insurance providers or plans. 
They cannot be afforded or refused plans based on any grounds except for the eligibility criteria listed for specific policies. It also gives youngsters who are less than 26 years of age the option to stay on their family's insurance plan.
Enrollment for this policy usually happens at the end of the year. During open enrollment, an applicant has the option to apply afresh, choose a replacement plan, or re-enroll at an existing plan. One can also make changes to their existing plan when the enrollment period opens. 
There are four ways to start the enrollment process:
The various types of Green Card Insurance Plans that are available can be clubbed into three categories. 
First is the traditional health insurance plans that provide a service for the fee that is given. They are expensive, but their wide options to choose from and select policies make them lucrative.
The second type of policy includes those provided by the Health Maintenance Organizations. They cover basic preventive care, but the scope is limited. That said, they provide very reasonable co-payments and cover the costs of most preventive care. 
The final type of insurance provider is Preferred provider organizations (PPOs). They offer low payments like the HMOs but also provide more selections when choosing a provider.
Understanding the Types of Green Card Medical Insurance
Understanding the various terminologies that are used while speaking or discussing insurance covers is important. It not only helps choose the right course of action, but it also ensures one does not get into unlawful activities by mistake. 
The type of Green Card Medical  Insurance that can be availed also depends on the category in which one falls into. Government-sponsored medical insurance schemes are not available to all. 
Many of them need official residentship status that is not available to those who are waiting for their Green Card. The best course of action, in this case, is often private schemes from independent insurance providers. When in doubt, compare the quotes on OnshoreKare and choose the best Green Card Medical Insurance for your needs. 
Here are the important categories of applicants and the type of insurance covers eligible:
Lawfully Present
This term refers to immigrants to those who have a valid non-immigrant or have humanitarian status (victims of trafficking, asylum applicants, Special Juvenile status). If the person is conferred legal status by the law, it is also termed lawfully present.
For those that fall under this category, only private medical insurance can be availed. One has to choose from the list of private policy providers that are present in the Marketplace. This federal government initiative brings together trusted insurance providers that can provide immigrants with appropriate health insurance.
To Apply to the Marketplace for medical insurance will be required to submit the following information:
Marital Status

Size of household, and the ability to pay taxes

Anyone included as a dependent on the tax return, even if they are living elsewhere

Residential Location
This data is essential as based on the area of administration, the health coverage will vary. The cost of premiums is also decided based on the income that one earns. According to U.S. Centers for Medicare & Medicaid Services:
If one's annual income is more lies between 100% and 400% of the Federal Poverty Level, or FPL, premium tax credits and various other savings can be availed with Marketplace insurance.

For those whose household income exceeds 400%, premium tax credits can still be availed for some policies that lower the monthly premium. However, this is applicable to health insurance plans that were introduced only after 2021.

Those with an income below 100% FPL will be eligible for premium tax credit savings if they do not qualify for Medicaid and meet all other eligibility criteria.
All of these criteria depend on the income of a person. There are various sources that are used to calculate income in the U.S. such as:
Wages and salaries as reported on the W-2 form

Tips from hourly shifts or employment

Compensation for unemployment

Social Security Compensation

Income from rent
Qualified Non-citizens 
Qualified Non-citizens are individuals who have been admitted into the U.S. as refugees, paroled into the U.S for at least one year, and those seeking asylum in the U.S. – Green Card holders will also fall in this category.
Those classified as "Qualified Non-citizens" are eligible for Medicaid and CHIP insurance. However, these policies have a five-year waiting period. Asylums, refugees, and LPRs who used to be the former do not have to wait five years. Certain states have also waived the 5-year waiting period for pregnant women and children.
For those that meet the Medicaid eligibility criteria, but do not fall under the 'qualified' immigration status, emergency payment from Medicaid can be availed.
In conclusion, choosing Green Card Medical Insurance should be done based on requirements and the kind of financial condition that is present. The federal marketplace has options for multiple types of scenarios.
A plan that pays a big chunk of the medical costs but requires a higher monthly premium is one of the safest bets. But for those that want coverage for only specific instances, less expensive premiums are available. Therefore, always consult with an expert or a service provider before settling on a policy.
Travel insurance as a stop-gap arrangement for green card holders especially the ones who travel to the U.S. on Green Card only to be with family and spend a lot of time outside the U.S. – paying a monthly premium for health insurance even when they are not in the US may not be a viable option.