Medical Evacuation Insurance – an Overview of Medevac Plans
Most travel insurance companies offering travel medical insurance offer plans with coverage for emergency medical evacuations. Medical evacuation benefits are generally offered under their comprehensive travel insurance plans.
Emergency Medical Evacuation Insurance
If you become seriously ill or are injured while traveling overseas, there is always the possibility that the treatment and/or medical care you require may not be available at a nearby local hospital.
If you're traveling in a rural area or in a region with limited medical resources, emergency medical evacuation will ensure that you are evacuated to a medical facility where you can get medical treatment.
Also known as Medevac, this travel insurance cover benefit provides assistance to those who must be evacuated. If you need emergency medical evacuation to the nearest hospital, it will cover your transportation fees.

In this article, we cover everything you need to know about emergency medical evacuation insurance, if you are traveling abroad you need to check if your travel insurance plan offers emergency medical evacuation coverage as well.
What is emergency medical evacuation insurance?
If you have emergency medical evacuation insurance, you will be securely taken to the nearest hospital for urgent treatment if you suffer a life-threatening sickness or limb-threatening injury or accident.
Do all Travel Insurance Plans cover emergency medical evacuation?
Emergency evacuation coverage is generally extended under a comprehensive travel insurance policy. Often this is referred to as medical evacuation or repatriation cover.
Emergency evacuation may be provided via an air ambulance transportation or regular medical transport depending on what the situation warrants, the plan limits and decision from the medical experts.
The coverage limits vary by plan; be sure to look for higher coverage limits. Travel insurers can offer as much as $1 million per insured person under emergency evacuation benefits.
All or some of the following may be included in a standard plan:
Transportation in an Emergency
Political evacuation is underway
Reunion in a Hurry
Return of Mortal Remains / Repatriation
Emergency Services for Travel Assistance
When would you require Medical Evacuation Coverage?
When visiting beautiful off-the-beaten-path locations in remote areas where medical treatment isn't always readily available, OR as highlighted earlier in the article, your emergency life-threatening sickness or injury needs medical treatment or equipment that is locally not available, you will need to be medically evacuated and this is the time when emergency medical evacuation plans become important.
Your emergency medical evacuation insurance pays for the costs of transporting you to a hospital where the medical care that you need can be provided.
What should you consider before purchasing travel medical insurance plan with medical evacuation coverage?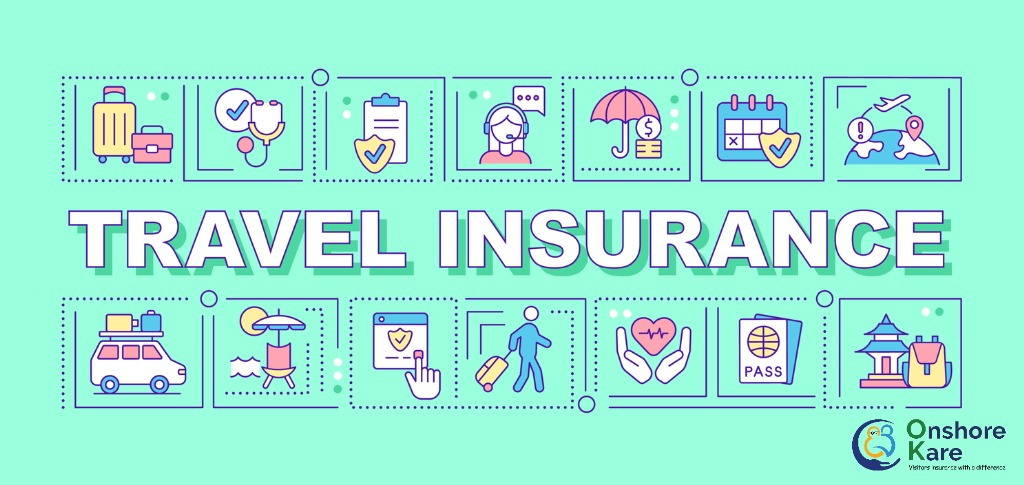 Traveling to Remote OR offbeat places
Individuals and families who are traveling to far-flung locations. Medical evacuation insurance is essential to protect your health because many parts of the world lack convenient access to medical treatment.
Taking a Cruise:
Medical facilities on cruise ships are typically restricted, so if you have a life-threatening medical emergency, you could be in serious difficulty.
Expats & Business travelers
Expats and business travelers who are based abroad or traveling to another country should consider the healthcare system in the country you are staying/visiting. Unless you have an emergency medical evacuation plan, you will not be covered if something happens that necessitates you to be taken to a medical facility that can treat your medical condition.
A medical emergency can strike anyone anytime, generally, it is recommended that you look for a medical evacuation insurance plan as standard when traveling overseas or if you have family members visiting you from overseas then buy travel insurance plans that cover medical evacuation.
The cost of emergency medical transportation to the USA can be really expensive:
$15,000 to $25,000 from Mexico and the Caribbean
$40,000 to $75,000 from South America
$65,000 to $90,000 from Europe
$165,000 to $225,000 from Australia, Middle-East, and Asia
*These are the approximate minimum and maximum limits and the actual costs could vary
How does medical evacuation insurance work?
While your travel insurance plan may cover expenses/medical expenses/evacuation expenses within certain limits of policy maximum or incident maximum it is still important to take approval from the travel insurance company before using any medical evacuation services.
You need to first call local emergency services in case you are in a medical situation and then contact the travel insurance company to get the assistance you need.
Their experts will guide you on the process depending on your individual situation.
Only medical experts can decide if the situation warrants a medical evacuation.
Do you need evacuation insurance for travel to the United States or for your parents who are visiting you in the USA?
Medical expenses in the USA are very high as is. On top, if you need medical evacuation to ensure you get the medical care you need can add severely to overall medical expenses.
In life-threatening medical situations, it is extremely critical to reaching a suitable medical facility to receive the medical care and attention you need, having a travel insurance plan that covers emergency evacuation benefits can save you a lot of money.
The right medical evacuation travel insurance can save you tons on overall medical expenses.
This goes for you if you are traveling to the Unites States OR if you live in the USA and are calling your parents to visit you. Read more on choosing:
Travel Medical Insurance for parents with pre-existing medical conditions
Evacuation Coverage for Senior Travelers
How to buy travel insurance with medical evacuation?
When you are buying medical evacuation travel insurance always read the travel insurance policy documents carefully.
Ensure that medical evacuation is covered in the plan you have shortlisted as per your needs.
Travel Insurance Companies that offer med evac benefits in some of their comprehensive travel insurance plans are:
Individual plans that you can consider are:
Important Information to Consider
The expenses to evacuate and the medical treatment received while being transported are covered by emergency medical evacuation coverage. Any medical expenses not linked to the sickness/injury you sustained and get treatment for at the hospital are not covered.
Conclusion
It is highly recommended that you buy travel insurance as per your specific travel insurance needs and not by what is popular or commonly recommended in social media groups or forums. Carefully consider the inclusions and exclusions of the travel insurance plan.
Emergency medical evacuation covers you in dire medical transportation needs, look for a comprehensive travel insurance plan that extends this coverage benefit.