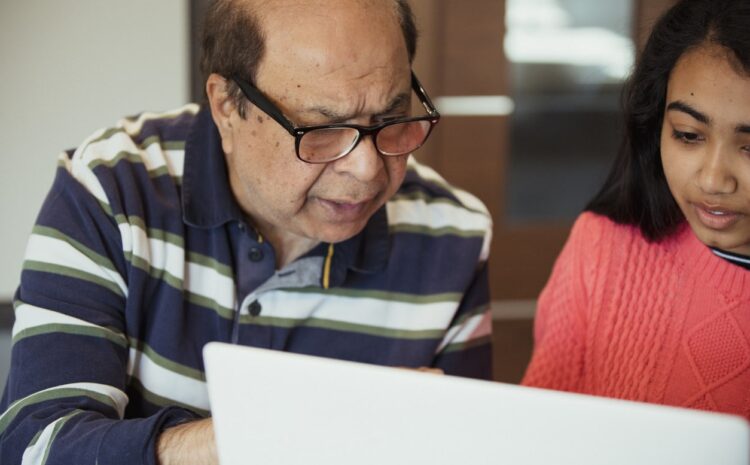 Complete Review of Seven Corners Travel Insurance
Travel medical insurance is designed to help in the event of an illness or injury while traveling on vacation or business. It is, by far, the most important investment that a traveler can make—not convinced? Let's delve deeper into why a traveler must have the protection of travel medical insurance. also here is a review of Seven Corners Travel Insurance to help you decide if it is the right choice for your travel needs.
Commonly Held Misconceptions About Travel Health Insurance
I am healthy; Do I need travel health insurance for the USA?
Accidents and sickness don't announce themselves. Car accidents, altitude sickness, food poisoning, contagious diseases like malaria, yellow fever, typhoid, and measles are common unforeseen situations while traveling.
Does my Domestic Health Insurance plan cover international travel?
All Domestic Health Insurance plans do not necessarily cover you outside your home country. Moreover, the coverage may be limited and may apply only to an emergency.
Am I covered by the National Healthcare of the country I am visiting?
National Healthcare or universal healthcare in many countries has strict requirements that must be met before visitors can use the benefits. A few countries mandate travel medical insurance. Do proper research before traveling to any country.
Benefits of International Travel Medical Insurance
International Travel Health Insurance offers medical benefits, medical evacuation coverage, and non- insurance-related travel assistance. Travel Health Insurance is a great help in:
Paying for eligible medical expenses

Protecting baggage

Covering expenses for trip interruption
So, where does one get suitable international travel medical insurance? Seven Corners has International travel medical insurance products that are worth considering.
Seven Corners' Motto Is "We Are the Right Way to Travel."
This 29-year-old innovative and service-focused travel insurance and benefit management company serves the global market. They offer customized travel insurance solutions and 24/7 emergency medical and travel assistance services for individuals and groups. Their products span a wide spectrum where travel health insurance is concerned.
Seven Corners has a rating of 4.2 out of 5 on TrustPilot, customers have rated them positively
International Travel Medical Plans Offered by Seven Corners
Seven Corners offers travel insurance for international travel. Additionally, student travel insurance, annual travel insurance, and group travel insurance products are also available. International visitors to the United States can avail a plethora of insurance products from this Indianapolis-based Travel Insurance company.
Travel Medical Products for Visitors to the USA Provided by Seven Corners
For visitors to the USA, Seven Corners has great travel insurance plans.
Explore North America Plus Plan
This comprehensive medical benefits coverage plan is for non-US citizens and non-US residents. Coverage for COVID 19 is included in the plan.
The Inbound USA Plan provides coverage for non-US citizens and non-US residents traveling to the US. It is ideal for foreign nationals on temporary visits to the US for leisure, business, or study. This short-term travel medical plan accommodates trips from five days to six months.
Medical Evacuation and Repatriation Plan
This plan covers the expenses and associated services for emergency medical evacuation or repatriation back to the home country. Any non-US citizen and non-US resident traveling to the United States of America and participating in full-time educational activities can purchase the plan.
According to Forbes Advisor's rating for the best travel insurance, it is interesting to note that Seven Corners' Round Trip Choice Plan is the highest-rated plan.
Their Round Trip Basic Plan includes coverage for canceling the trip due to COVID 19 and emergency medical coverage for COVID 19. It also offers $100,000/- in medical coverage with secondary coverage. The medical evacuation coverage stands at $250,000/- per person.
24/7 Travel Assistance Provided by Seven Corners
Seven Corners Assist is an integral part of Seven Corners insurance plans. They can assist with political evacuations, natural disaster evacuations, lost passports, embassy contact information, currency rates, hotel and flight bookings, inoculation information, visa information, and local weather conditions. In short, Seven Corners Assist can:
Provide 24/7 multilingual assistance to help find the closest appropriate medical help

Arrange and pay for emergency medical transportation and evacuation to the nearest medical facility for adequate treatment

Provide access to the international network of medical providers associated with Seven Corners.
Exclusions Under Seven Corners' Travel Insurance Plans
Almost any travel health insurance plan contains exclusions. Some of the common exclusions that the Seven Corners travel health insurance plans do not cover are:
Routine physical examinations and routine dental care

Physical therapy or occupational therapy

Mental health care

Investigative or experimental treatment of procedures

Elective treatment and procedures

Mental, nervous, or psychological condition or disorder unless hospitalized or partially hospitalized

Air travel on a privately-owned airplane, whether as a pilot or a passenger

Suicide or attempted suicide, or any intentionally self-inflicted injury.
Essentially, high-risk activities, intentional acts, and specifically designated events form a part of exclusions, which may vary based on the policy.
What Is the Extent of COVID Coverage Provided by Seven Corners?
COVID -19 is treated like any other illness by Seven Corners. If you get infected with COVID-19, you will be covered under Seven Corners plans. The Wander Frequent Traveler Plus and the Liaison Travel Plus plans include specific expanded benefits for COVID-19 issues.
Top Reasons to Buy Seven Corners' Travel Medical Plans
Visitors and recent immigrants to the US can obtain major medical coverage to protect against potential financial losses due to accidents and illnesses during their stay.
Comprehensive travel medical plans for students and seniors can be availed from Seven Corners. For frequent travelers, worldwide medical plans and evacuation plans that include optional medical coverage are available.
Some of the additional top reasons to buy a Seven Corners plan are:
They are expert Insurers

The plans cover COVID -19 for medical and cancellations

24/7 customer service

"Cancel for Any Reason" available as an upgrade

The Choice Plan has primary medical coverage and non-medical evacuation coverage

Optional coverage available

Many plans cover US citizens and non-US citizens

Several trip length options

The plans offer access to Well Abroad, an online resource for travelers

Ease of understanding plan pricing.

Easy claim process.
Some of their popular travel insurance for US Residents traveling out of the USA are:
Liaison Travel Medical Plan
This plan provides medical coverage if you are traveling outside the USA. It is a short-term major medical insurance for travelers away from home for up to 6 months. The high coverage for the plan benefits medical insurance for travelers away from permanent residence for 180 days or less. Seven Corners offers four travel insurance plans under its Liaison flag:
Liaison Travel Basic

Liaison Travel Choice

Liaison Travel Elite

Liaison Travel Plus
The Elite plan offers the highest limits. The Plus plan includes a specific call out for COVID-19 with $500,000/- for emergency medical evacuation and repatriation and $100,000/- in medical coverage for COVID – 19 related illnesses.
Similar to its trip insurance, Seven Corners Travel Insurance offers three plans for health insurance:
Liaison International

An economical option for those traveling for 45 days or less, Liaison International offers a cover for a minimum of 5 days. Medical benefits range from $ 50,000/- to $ 1,000,000/- with deductibles ranging from zero to $ 2,500/- Emergency transportation services, trip-interruption services, and minimal dental benefits are included in this plan.

Liaison Continent

This plan provides similar benefits as the international plan. It offers a higher benefit amount for pre-existing conditions and can be renewed for 187 days.

Liaison Majestic

This plan is ideal for long-term trips and is renewable for up to three years.

Liaison Student Plan

This travel plan is specially curated to provide students, faculty, and spouses.
Annual coverage is renewable up to the age of 65. It has the advantage of meeting the insurance requirements of most visas. Liaison Student Plus gives optional COVID 19 coverage.
Liaison Student Plan covers illnesses, injuries, mental and chiropractic care and includes evacuation, repatriation, and coverage for other travel medical concerns.
Wander Frequent Traveler Plus Plan
The Wander Frequent Traveler Plus Plan is annual in nature and can cover multiple international trips during the year. It also includes coverage for COVID 19. This plan is designed for frequent travelers who want to make trips throughout the coverage period of 364 days.
The Wander Frequent Traveler Plus plan covers all trips of 30 days or less throughout the year and includes package benefits such as lost baggage, trip interruptions, and full travel assistance services.
Policies under this plan can be customized depending on the duration of any one trip away from home. The plan provides coverage of up to $ 1,000,000/- in medical expenses and $ 1,000,000/- in medical evacuation or repatriation.
Are Seven Corners Travel Medical Plans Right for You?
Seven Corners has, since 1993, specialized in keeping travelers safe from a medical perspective. Their travel medical plans are some of the best in the industry. Seven Corners is an innovator in the industry. It delivered the first-ever plan to protect patients from the high cost of medical care due to complications of treatment received overseas.
The multiple tiers for each plan that is offered are a big plus. It is heartening to note that you have the option of getting benefits that matter without paying for more than you need.