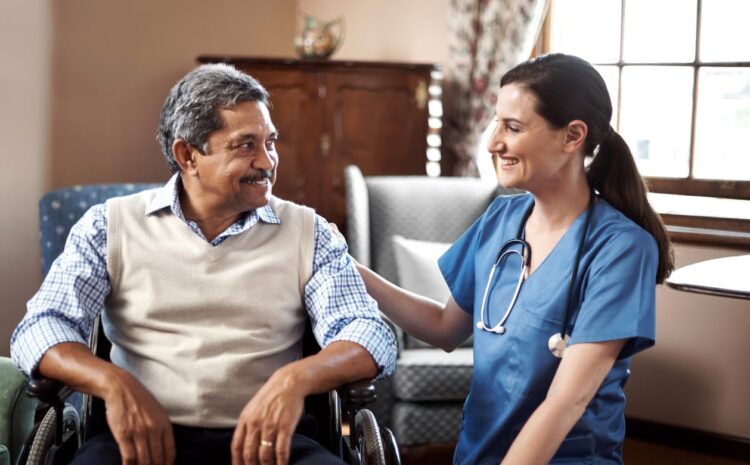 Complete Review of Trawick International Travel Insurance Policies
The Importance of Travel Medical Insurance for a US Trip
Health Care provided in the USA is probably one of the best in the world. Without insurance, it can be prohibitively expensive to use healthcare. 
Physicians expect to be paid when they treat you for a medical condition. If your regular policy does not cover you while you are abroad or your standard policy limits your coverage, it becomes imperative to purchase travel medical insurance.
Cheap Travel Medical Insurance for US Trip
Cheap travel medical insurance is often not the best travel medical insurance. The best for you will depend on your age, premium, history of pre-existing conditions, etc. 
Compare the top travel medical insurance plans on OnshoreKare and get the best policy that suits your needs. 
Trawick International is a leading provider of the USA and International Travel Insurance, Visitor Insurance for Visitors Travelling to the USA, Trip Cancellation Insurance, International Student Insurance, etc.
Trawick International was awarded best travel Insurance of 2022 for "Price" among top plan offerings by Forbes Advisor.
Based on Forbes Advisor, rigorous analytics, and tradition of standing as an impartial consumer champion, Trawick International was also on the list for Best Cruise Insurance Plan of 2022, Best Covid-19 Travel Insurance of 2022, and Best Senior Travel Insurance of 2022. Accredited with an A+ rating by the Better Business Bureau (BBB), they promise responsible, trustworthy, and client-centric business operations. 
Inbound to the USA, Travel Insurance Plans Offered by Trawick International
Trawick International offers several plans for non-US citizens and non-US residents. These plans have the additional advantage of coverage for COVID -19 expenses and treat it at par with any other sickness. The three plans offered under this segment are:
Safe Travels USA Plan is a temporary primary accident and medical sickness coverage plan that offers primary medical coverage covering medical expenses, including hospitalization, surgery, prescriptions, and physician visits. 
The Safe Travels USA plan offers $0 Network Deductible and a choice of Out of Network Deductibles from $0 to $5,000. It also includes an add-on coverage for specific needs like Athletic Sport Coverage. 
Unexpected Recurrence of a Pre-existing Condition is covered for up to $1,000, while Urgent Care Visits have a $30 Copay. 
Coverage can initially be purchased for a minimum of 5 days up to a maximum of 364 days. 
Safe Travels USA Cost Saver Plan
The Safe Travels USA Cost Saver Plan is more or less similar to the Safe Travels USA Plan. It provides coverage to non-US citizens who reside outside the USA and are traveling outside their home country to visit the United States or to the United States and worldwide. 
Safe Travels USA Cost Saver Plan is not available for Green Card holders in the USA or for US citizens. The policy can be purchased for a minimum of 5 days up to 364 days. If the policy is purchased for a maximum of 5 days, the coverage may be extended for up to 24 consecutive months. 
Safe Travels USA Comprehensive Plan
The Safe Travels USA Comprehensive Plan has medical coverage up to  $1,000,000. It offers a $0 in Network Deductible and a $30 Urgent Care Co-pay. 
The Safe Travels USA Comprehensive Plan has coverage for Acute Onset of a pre-existing condition up to the policy maximum for most ages. The maximum coverage is $35000 for those in the age group of 70 and above.
Common features of Trawick International plans are:
They offer up to $100,000 of medical expense coverage for ages 70-79, $50,000 up to age 89, and a $5,000 local variable option instead of the $50,000 repatriation benefit.

There is a provision for Telemedicine visits and direct access to a Telemedicine service via phone.

All three plans offer a Well Doctor Visit, which pays up to $125,  one visit per person per policy period. The Well Doctor visit must essentially occur within the first 21 days from the effective date of coverage. Eligibility for this service includes 30 days of coverage initially. 
Read: What are the common exclusions in your travel medical insurance?
International Travel Medical Insurance for Outside the USA
Plans under this option provide coverage for US citizens and US residents while traveling to other countries and foreign nationals visiting other countries but not traveling to the USA. Most plans under this section include accident and sickness travel medical covering COVID-19, emergency evacuation, and repatriation. 
Safe Travel Outbound Is a primary temporary travel medical plan for US citizens and US presidents when traveling outside the USA. The rates are based on age and plan choices. The minimum coverage days are five, while the maximum tenure is 180 days.
Safe Travels Outbound Cost Saver
Safe Travels Outbound Cost Saver Is an excess temporary travel medical plan.  The rates are based on age and plan choices with a minimum of 5 days of coverage purchase up to a maximum of 180 days.
Safe Travels International
Safe Travels International Is a primary travel medical for anyone while traveling from the home country. This policy is not valid for travel from, in, or to the United States of America. It stipulates a minimum 5-day purchase. COVID-19 expenses are covered and treated like any other illness.
Safe Travel International Cost Saver 
This plan is very much like the Safe Travels International Plan. The coverage includes $2000 of quarantine lodging expenses caused due to trip delays and $2500 of unexpected recurrence of a pre-existing condition benefit. 
The coverage extends from 5 days to a maximum of 364 days. The policy may be extended with uninterrupted coverage for up to 2 years.
Trawick Health Care Network
Trawick International has teamed up with First Health to provide members with an extensive network of doctors and hospitals in the USA. Certain plans enable insured members to search for a doctor or a hospital within their network and choose from the many available options. 
Those members who purchase a Trawick Plan as a secondary coverage can use their primary plans' healthcare network and get coverage for deductibles, co-insurance, or remaining medical bills from Trawick.         
What Is Not Covered Under Trawick International Travel Insurance Plans?
Some examples of exclusions to emergency medical coverage for Trawick's Safe Travels Plans are:
Sickness resulting from pregnancy except as provided by emergency medical treatment of pregnancy

Medical treatment not recommended, approved, and certified as necessary and reasonable by a physician

Injuries from participating in professional or semi-professional sports

Cosmetic or plastic surgery except as a result of an accident

Immunization, routine physical or other examinations when in normal health

Expenses related to intentionally self-inflicted injury

Injuries from adventure for extreme activities
Always read the fine print before buying any travel insurance policies.
Should I buy Trawick International Plans?
Competitive pricing for a good range of benefits makes Trawick International Travel Medical Plans worth considering. Their plans hold several advantages for international travelers:-
Low average price

"Cancel For Any Reason" upgrade available for most plans

Superior coverage for medical evacuation

COVID related trip cancellation and medical expenses

Extensive Worldwide Network

24/7 Travel assistance

Immediate policy issues and personalized ID cards
Trawick International – Travel Insurance for Every Journey
Founded in 1998, Trawick International has built its reputation on its 24/7 travel assistance and top-notch customer service. The company specializes in travel insurance, trip cancellation and interruption insurance, group travel insurance, and international student study abroad insurance. 
Trawick International provides its customers with affordable travel plans that encompass all their needs, making it one of the most preferred travel medical insurance providers.