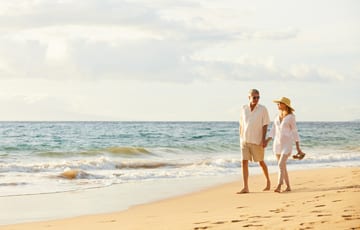 Can You Visit Any Doctor or Hospital With Visitors Insurance?
Most visitors insurance policies in the United States use a re-imbursement system. This means that if you utilize any of medical services, you have to file a claim to be reimbursed for the charges. When you have visitor insurance, you can visit any doctor or hospital and file a claim. However, if you go to a doctor or hospital that is in the PPO network, you can get a discounted rate on your medical services, which can save you out-of-pocket expenses. Also, the insurance company can be directly billed, so you don't have to cover the charges and then wait to be reimbursed in most cases.
What is a PPO Network?
A Preferred-Provider Organization (PPO) network is a network of medical care providers that provide care for individuals who have particular insurance plans. When visiting a provider in the network, they will charge negotiated fees for service, which are usually less than what you would pay to other providers. Since not all insurance plans will cover all of the expenses, this can save you from having to pay more out-of-pocket expenses. For example, if your plan requires a co-payment, the PPO network providers will charge a lower co-payment, than those outside of this network.
You can choose to use a provider that is outside of the network, but it may cost more and not all services may be covered. Therefore, it is best to know the network providers near where you are traveling, so that you can choose one of these providers.
Fixed vs. Comprehensive Coverage Plans
Many fixed coverage plans do not participate with PPO network partners. If your plan does not have a network provider, you can choose to go to any doctor or hospital, but it is up to the provider whether they want you to pay upfront. They may still choose to bill the insurance company, but there may be cases where you have to pay for the services and then get reimbursed by your insurance provider.
Most comprehensive coverage plans participate with PPO network partners. Insurance companies may not pay the same percentage of services for out of network providers as they would with in-network providers. That means that if you choose to go to a doctor or hospital outside of the network, the insurance company may pay less of the bill and leave a higher percentage of the bill for you to pay.
Learn more: Comprehensive Coverage Vs Fixed Coverage Plans
Traveling Tips:
Read the policy details, so that you know your options and where you can go to get the best coverage. When choosing a visitor's insurance policy, you want to make sure that there is a PPO in the area where you are traveling. If there isn't, then you can still receive care, but you have to be prepared for paying any bills upfront.
There are usually several PPO providers to choose from. However, not all providers offer the same quality services. Therefore, if there is more than one network provider in the area that you are traveling, you should do some research online to see which one offers the best services in the area or the widest range of services.
When traveling to the United States, visitor insurance offers the protection you need in case of an emergency. However, you need to plan ahead to ensure that you are getting the best services for the best price possible. This will ensure that you don't have a lot of out-of-pocket expenses, get easy billing and better overall coverage. If you can avoid paying upfront for services and wait to be reimbursed by the insurance company, it provides you with more peace of mind. You can find a doctor or hospital in the network and have them directly bill the insurance company, while you concentrate on getting the medical help that you need.