Why you should buy Atlas Essential America Travel Insurance Plan?
Are you planning a trip to the US? Here are details of Atlas Essential America Travel Insurance, One of the most popular low-cost comprehensive travel medical insurance.
Atlas Essential America is intended for relatives or parents visiting the USA, as well as tourists visiting the country for sightseeing.
The expense of healthcare is skyrocketing in the US, it is essential that you have a medical coverage plan in place in case you find yourself in a situation where you need travel medical insurance against unplanned medical emergencies.
About Atlas Essential Insurance
For budget-conscious travelers, This Plan offers travel medical insurance that provides maximum coverage while you are away from home.
Two plans offered by Atlas Essential insurance:
Atlas Essential America:

This is the best Travel Insurance option for traveling to the US.

Atlas Essential International:

For travel outside the US, This Travel Medical Insurance is the best option.
Visitors to the U.S. can get medical coverage and other covered travel and emergency services during their trip and temporary stay outside of their home country with the help of Atlas Essential, an A-rated comprehensive Travel Medical Insurance plan.
The coverage length is from 5 to 364 days. The plan will pay 75% of eligible medical expenses up to the policy's maximum inside the United Healthcare PPO network after the deductible is satisfied while traveling. The plan will pay URC of eligible medical expenses incurred outside of the PPO network, up to the policy's limit.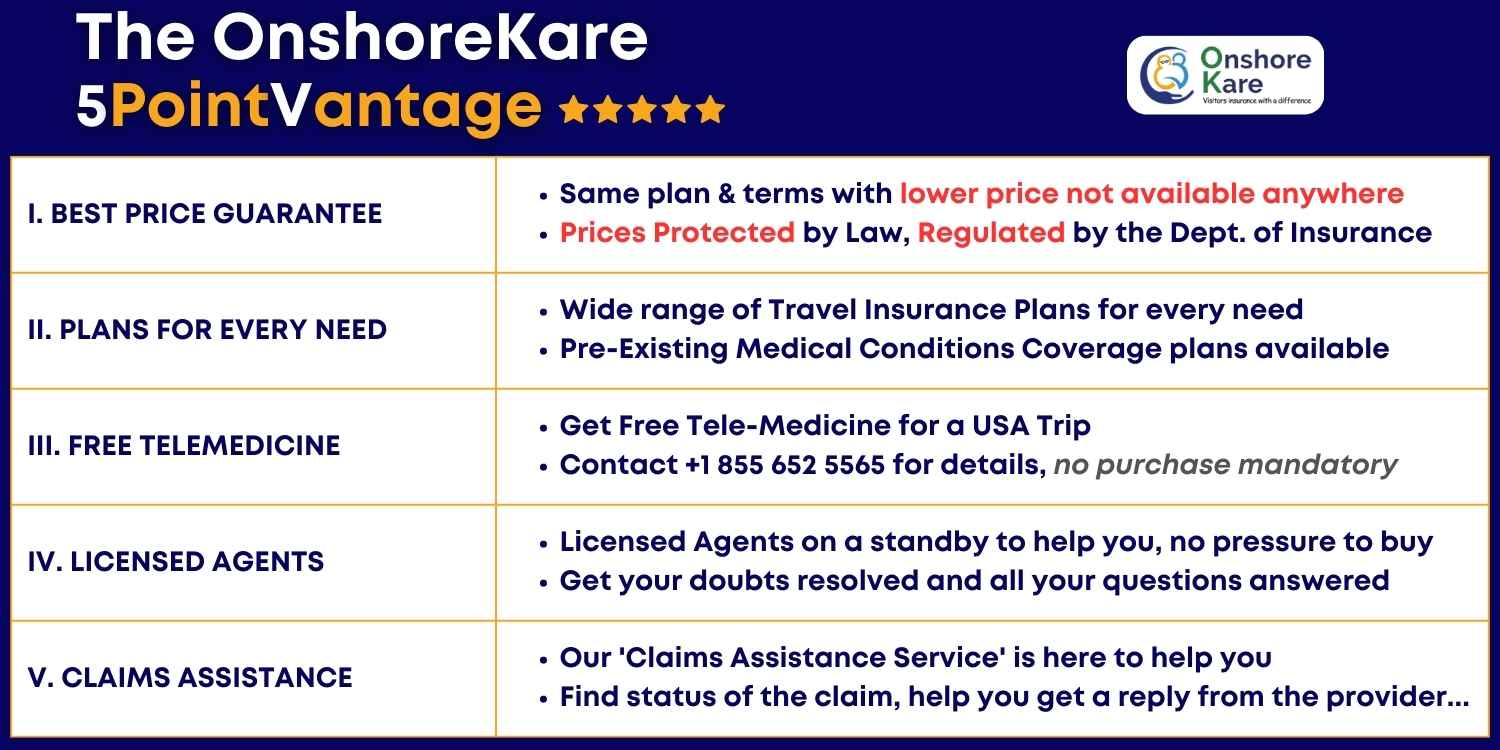 What is the Eligibility Criteria for Atlas Essential Insurance?
Outside of your home country, both U.S. citizens and non-citizens who are at least fourteen (14) days old are eligible for coverage.
Individuals 65 to 79 years old as of the certificate's start date are restricted to a $100,000 maximum limit or less.
The aggregate maximum limit for individuals 80 years of age or above as of the certificate effective date is $10,000.
Plan Highlights of Atlas Essential America Insurance
What is covered by Atlas Essential America Insurance?
Some of the coverage benefits provided to international travelers by Atlas Essential America insurance are as follows:
Emergency Medical Evacuation
Atlas Essential America will pay for eligible medical expenses for transportation to get you to the closest hospital that can treat your life-threatening condition. After a covered emergency medical evacuation, This coverage also pays the eligible expenses for your relative's transportation, hotel, and food expenses, up to the policy maximum if you have emergency medical evacuation covered.
Repatriation of Remains
No matter the circumstances, losing a loved one is never a simple process. In the tragic event that you pass away while traveling overseas, Atlas essential insurance will make arrangements and pay for all eligible expenses related to returning your remains home.
United Healthcare PPO Network
Discounted, pre-determined prices for medical services are offered by a national network of hospitals and doctors called the First Health PPO Network. If you seek medical care from an In-Network Provider and have this plan, you are entitled to these discounted rates.
Emergency Room Treatment
For claims incurred inside the US, unless the member is admitted to the hospital, there will be a $200 co-payment for each visit to the emergency room for a medical condition. For injury treatment at an emergency room, there will be no co-payment.
For claims incurred outside the US, there will be no co-payment.
Other Coverage Benefits
What are Pre-Existing Conditions? Is Pre-Existing Condition coverage provided by Atlas Essential Insurance?
Any injury, illness, sickness, disease, or other physical, medical, mental, or nervous disorder, condition, or ailment that was, with a reasonable degree of medical certainty, present at the time of application or at any time in the two years prior to the effective date of the insurance, whether or not it was previously manifested, symptomatic or known, diagnosed or treated is referred to as a pre-existing condition. Pregnancy will not be regarded as a pre-existing condition
Atlas Essential America does not provide pre-existing condition coverage benefits.
This will interest you if you need Pre-Existing Conditions Coverage.
What is the acute onset of pre-existing conditions? Is the acute onset of pre-existing conditions covered by Atlas Essential America Insurance?
An acute onset of a pre-existing condition is a sudden, unanticipated breakout or recurrence that lasts just a short time, progresses quickly, and necessitates immediate medical attention. If a pre-existing condition is chronic, congenital, or worsens over time, it is not considered acute onset.
Acute onset of pre-existing conditions is not covered by Atlas Essential America insurance plan.
What does it mean to Acute Onset of pre-existing conditions? We have covered the acute onset of pre-existing conditions in detail in this article.
Does Atlas Essential America Insurance cover Covid 19?
Up to the policy's maximum, this plan covers COVID-19 just like it covers any other covered illness. If the COVID-19 virus was contracted after the policy's effective date, COVID-19 treatment and services will be covered.
The policy does not cover COVID-19 preventive treatment, such as immunizations. If there are any limitations or exclusions, please consult your policy details.
How much does Atlas Essential America Insurance cost?
The monthly premium cost for Atlas essential plan depends on the policy maximum, deductible options, and age of the person
Policy Maximum Limit
If you choose a higher maximum limit for your plan, you will pay a higher monthly premium. You can choose between a policy maximum limit of $50,000 and $1,000,000. (subject to the age restrictions for the overall maximum limit).
Plan Deductible
The range for your plan deductible is $0 to $5,000. By choosing a greater deductible, the maximum limit might be decreased.
Age Factor
With the increase in age, the overall maximum limit also increases. Any person who is older than 14 days may avail of the coverage benefits.
What Is Not Covered By Atlas Essential America Policy
Here are a few exclusions:
Pre-Existing Conditions are not covered, Substance Abuse, Mental health disorder, All sexually transmitted diseases and conditions, All forms of cancers, Neoplasm, Outpatient Prescription Drugs, Impotency or sexual dysfunction, HIV, AIDS, ARC, and all diseases relates to HIV, Intentional self-inflicted Injury or illness, Outpatient Physical Therapy, Birth Defects, and congenital illnesses are not covered.
About the Insurance company of Atlas Essential Insurance – WorldTrips
Atlas Essential Insurance plan offers maximum coverage benefits and is administered by WorldTrips (formerly Tokio Marine HCC group -Medical Insurance Services Group)
In order to meet the global insurance needs for international travel insurance, WorldTrips provides a broad range of comprehensive coverage of travel health insurance and trip protection insurance solutions.
WorldTrips was founded in 1998 and was acquired by Tokio Marine Holdings Inc. in 2015 to increase its global reach.
Numerous individuals, families, corporations, and service organizations use WorldTrips travel medical and trip protection solutions all around the world.
We have covered WorldTrips in detail, you can read it here.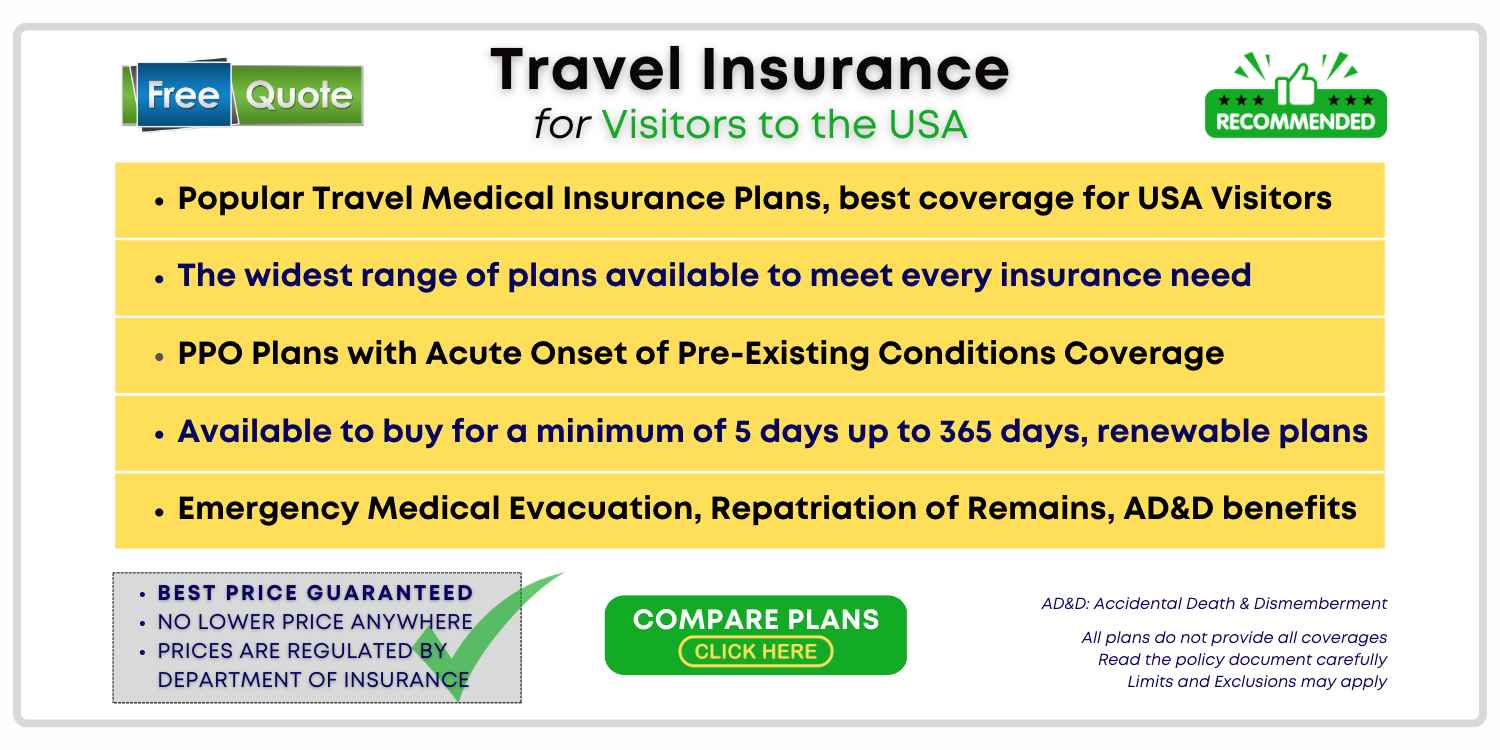 Frequently Asked Questions
When does my Atlas Travel medical insurance coverage become effective and when does it end?
Your protection starts on the earliest of the following dates:
The moment you leave your home country
The day WorldTrips receives your application and the correct premium or
12:01 am U.S. Eastern Time on the date specified in your application or the moment you leave your home country, whichever is later
Your insurance will expire on the earliest possible date listed below:
The date requested on your application
The conclusion of the time period for which you have paid a premium or
The moment you return to your home country
Does Atlas Travel Insurance offer any coverage for the home country?
Yes, there is home country coverage offered by both Atlas International Insurance and Atlas America Insurance Plan. Both plans are administered by WorldTrips (formerly Tokio Marine HCC group -Medical Insurance Services Group)
What type of Atlas insurance should I get?
You should buy Atlas International Insurance if you are a citizen of the United States traveling abroad for six months or less, or if you are a non-citizen traveling to a nation other than the United States. International travelers who are visiting other countries but not the USA are covered by the Atlas International plan and receive travel benefits.
You should get Atlas America Insurance if you are a non-citizen visiting the United States (including Puerto Rico and the U.S. Virgin Islands) for six months or less. Atlas America offers comprehensive coverage, natural disaster benefit, identity theft assistance, and emergency medical benefits which cover hospital rooms, emergency room, and emergency quarantine indemnity, to anyone traveling to the USA. Additional nations may be included in your travels, and you will have global coverage.
Is Covid related illness covered by Atlas Essential Insurance?
The WorldTrips Covid19 travel insurance from Atlas Essential travel insurance for coronavirus coverage will pay for certain eligible medical expenses related to COVID-19/SARS-CoV-2. Medically required costs that are not covered by another plan exclusion are considered eligible medical expenses.
Can I renew or extend my Atlas Travel insurance policy?
You can extend your coverage after your original purchase for a total of 364 days. Your deductible, coinsurance, and benefit limits will not reset as long as your coverage is ongoing.
Why Choose Atlas Travel Insurance plan?
Frequently, your primary health insurance from your country of residence will not protect you while you are traveling abroad. Additionally, it won't offer crucial services possibly even ones that are essential in the event of an illness or injury. Important benefits offered by Atlas Travel Insurance include language support when receiving medical care, hospital, and doctor referrals, and help to replace misplaced prescriptions.
Bottom Line
When traveling, especially when family members are visiting the United States, one of the main things you should think about is a travel medical insurance policy.
Atlas Essential America provides greater health care cost coverage options with higher coverage limits.
We hope that this article has given you a better understanding of the coverage and worldwide benefits this plan offers to travelers visiting the USA temporarily.
Always travel under the cover of Travel Insurance!