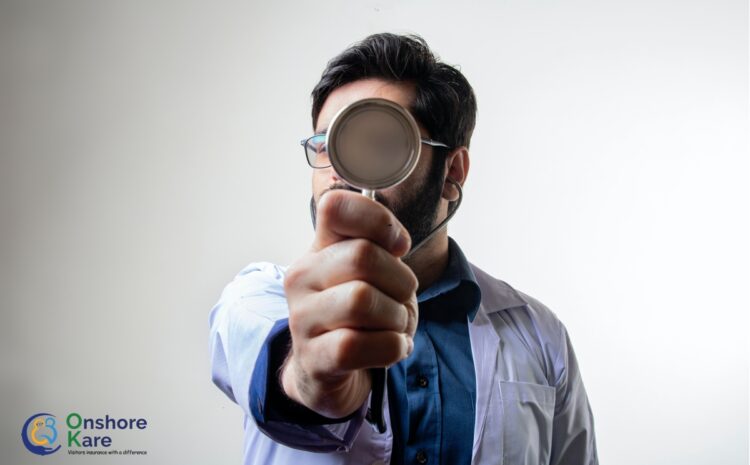 The hidden cost of cheapest US travel health insurance from India
It is no secret that it is cheaper to buy travel insurance from India for international tourists, non us citizens, non-immigrant visa holders or non us residents traveling to the USA from India. along with it you must make yourself aware of the hidden cost of cheapest US travel health insurance from India.
You may end up paying almost three (3) times or more than the cost of a travel insurance policy from India if you buy it from a USA Travel Insurance company!!!
But what are the risk factors (if any) to buying travel insurance from an insurance company in India vs an insurance company from the USA?
If you or your family members are planning a visit to the USA this article will help you understand the risks of buying travel insurance from India.
With covid-19 restrictions alleviated across major countries, travel enthusiasts are taking off – hitting the skies, attempting to break the monotony of prolonged indoor life. parents planning to travel to meet their children and family members in the USA.
The need and significance for travel insurance have only increased post-pandemic. Visitor medical insurance for parents visiting USA is one of the top questions on internet forums.
Travel insurance is a smart way to plan for an unexpected medical emergency or protect your trip cost, especially when you've invested so much in travelling from India to the USA.
More importantly, you want to travel worry-free and not be under the constant stress of what happens if there is a medical urgency.
What is International Travel Medical Insurance? Is it worth it?
It is imperative to prepare for any unforeseen circumstances that impact your trip cost like loss of luggage, flight cancellation, loss of passport etc – the material aspect, trip insurance part of visitors insurance.
At the same time, one must be prepared for any medical emergency or medical evacuation, while travelling abroad, the visitors medical insurance is part of the visitors insurance.
This is especially important for USA visitors. Travel Insurance for USA should be on top priority. Healthcare in the US is infamously a very exorbitantly expensive affair.
This is where International Travel Medical Insurance, also known as Travel Health Insurance comes into play.
The coverage benefits you get depend on the travel health insurance policy you buy.
If you buy visitor insurance while visiting the USA, the plan may cover the cost of your medical care and treatment without you having to bear significant out-of-pocket expenses.
Health checkups are usually not required for such short term insurance policies, making them extensively accessible to everyone.
You need travel insurance/visitors insurance if you are:
✓ An international vacationer
✓ A relative visiting from overseas
✓ Going on a cruise, safari, or a guided tour
✓ An international business traveller
✓ An international student studying abroad
US Travel Medical Insurance or Visitors Insurance – Coverage
A Travel Insurance company may provide multiple policies with unique and different types of coverage plans. There are many international travel insurance providers that offer visitor insurance.
However, most health insurance plans for visitors to the US provide coverage benefits and costs related to the following:
Doctor consultations
Medical emergencies and related Hospitalization
Prescribed medication
Surgical procedures
Emergency services (ambulance and ER)
Pathology and imaging
Physical therapy
Emergency Medical evacuation
Some forms of medical treatment are usually not included in all plans, like:
Dental expenses
Maternity-specific treatment
AD&D (accidental death and dismemberment)
Treatment of any pre-existing condition
Cosmetic or obesity treatment
Pre-existing disease
Self-inflicted injury
* This is not a comprehensive list of inclusions or exclusions in travel insurance plans
Does Travel Medical Insurance cover COVID-19 treatment?
The most important question is – 'Do visitors insurance plans cover COVID-related treatment and hospitalization expenses?'
Through the persistent perils brought on by the pandemic, most travel insurance companies now provide travel medical coverage that accounts for COVID-19 induced medical emergencies and contingencies when you buy visitors insurance plans.
When you buy visitor insurance you have access to an extensive global network of hospitals where insurance plans are accepted.
Travel insurance for USA includes emergency medical evacuation depending on the visitors insurance plan you select.
Rest assured, you are provided with adequate coverage starting from the time you leave your home country.
Hidden Costs of Cheap Travel Medical Insurance in India
While it may seem like a good cost-saving hack to purchase the most basic travel medical insurance, it is far from the truth. Best visitors insurance is never cheap.
Cheaper plans would offer much less coverage with fixed benefits. Considering a myriad of possible health risks increases your exposure to medical expenses.
You may end up spending a lot more out-of-pocket when you travel abroad, a cheap visitor health insurance plans offer little and fixed benefits against medical costs.
It is advisable to get the best travel health insurance plan than the cheapest plan available, evaluate and consider the features of each travel medical plan as required for USA visitors.
What determines Travel Medical Insurance cost?
Travel insurance price plans vary depending on three main factors:
The type and extent of your coverage:Comprehensive coverage plans are costlier than fixed or limited coverage plans. Additionally, some plans may start from the day you land in the US, while others may also cover the journey from the time you board the flight in your home country.
The duration:Travel medical insurance costs may vary as per the duration of the required cover.
Your age:Travel health insurance prices increase along with your age. Simply put, seniors may have to spend more, compared to younger people.

Some plans offer coverage for visitors over the age of 69. However, it's important to note that not all health insurance companies offer coverage plans for visitors over a certain age. ​​

So, if your parents are visiting you in the US, you must find the right health insurance plan for them.
Always read the plan document carefully to ensure you have coverage for all aspects that you need and meet all the criteria listed in the plan to be eligible for coverage.
For parents visiting the USA check if you have acute onset care for pre-existing conditions coverage benefits.
Do not take anything for granted as it may become a reason for not getting your insurance claims approved.
Best Health Insurance Plans Available for Visitors to the USA
In this section, we compare some of the best visitor medical insurance plans that are available from some of the best USA travel insurance companies. But are there any best visitor insurance plans available?
To be honest, a plan that meets your needs and covers medical treatment and medical expenses and offers cover for pre-existing condition coverage benefits, also known as acute onset of pre-existing medical conditions is the best USA visitor insurance.
Let us take a look at some of the best USA visitor insurance:
1. Patriot America Plus
Patriot America Plus by the International Medical Group (IMG) is a popular visitor health insurance plan amongst Indians travelling to the USA.
This is a comprehensive travel insurance plan that offers exhaustive coverage up to a maximum of $1,000,000.
Highlights:
Covid-19 coverage for travellers to the U.S.
Coverage for time spent in the U.S.
Short-term travel medical coverage is available
Made for individuals, groups, and their dependents
Coverage for acute onset of pre-existing conditions up to a chosen outer limit for people aged less than 70 years
Freedom to seek treatment with chosen hospital or doctor
2. Atlas America Insurance
WorldTrips Insurance offers the Atlas America insurance plan for visitors to the USA. This visitor insurance plan provides a wide network of doctors and hospitals.
It is one of the few visitor insurance plans offering coverage of up to $2,000,000 of medical costs for emergencies.
Highlights:
COVID-19 coverage for travellers to the U.S.
Coinsurance of 100% within the provider network
Renewable for up to 364 days
3. Safe Travels for Visitors to the USA
Trawick International's Safe travels Visitors to the USA make for affordable visitor insurance with, a fixed benefit accident and sickness plan. It offers up to $175,000 coverage.
Highlights:
Covers acute onset of pre-existing conditions up to 89 years
Renewable for up to 2 years
4. Safe Travels Comprehensive
Safe travels USA comprehensive visitor insurance policy offered by Trawick International covers accidental injury and sickness treatment costs while in the USA.
Additionally, this visitor health insurance covers emergency medical evacuation, repatriation, and security evacuation benefits. It offers maximum coverage of up to $1 million and is available for the elderly aged up to 89 years.
Highlights:
COVID-19 coverage for travellers visiting USA
Covers acute onset of pre-existing conditions up to policy maximum
Coinsurance is 100% within the provider network.
Renewable for up to 2 years.
5. VisitorSecure
WorldTrips VisitorSecure is a fairly reasonable travel insurance plan for visiting USA.
This visitor insurance offers different coverage of medical expenses which come with specific benefit limits.
However, this visitor insurance has no coinsurance. Popular for its extensive provider network, the policy covers a maximum of up to $130,000.
Highlights:
Covers acute onset of pre-existing conditions up to 70 years
Renewable for up to 364 days
6. Liaison Travel Plus Insurance
Seven Corners offers visitor insurance with maximum medical coverage to USA visitors of up to $5 million for emergency illnesses or sickness.
Highlights:
COVID-19 coverage travel insurance for USA
Covers acute onset of pre-existing conditions up to 75 years
Renewable online for up to 364 days
Best Travel Medical Insurance Company Reviews And Ratings
AM Best is a credit rating agency focused on the worldwide insurance industry.
It assigns credit ratings that assess an insurance company's creditworthiness. These credit ratings are used by all – consumers, professionals, and investors, to make prudent decisions.
Their rating system consists of six secure ratings, ranging from the highest A++ to B+, and 10 vulnerable ratings, ranging from B to S.
Here's a brief list of the top travel medical insurance providers available for visitors to the US.
✓ WorldTrips
WorldTrips is a member of the Tokio Marine HCC group of companies.
Rated: A++ (Superior)
✓ IMG Global
Rated: A-
✓ Seven Corners
Rated: A
✓ Trawick International
Rated: A+
✓ Allianz
Rated: A+
Final Words
Travel Insurance companies in India are not bad or trying to sell a product that doesn't work. They offer travel insurance for USA at economical prices. It's just that in the US a travel insurance policy issued by a US-based company has a higher probability of acceptance.
When you need to meet medical expenses during your or family members travel to the US you want to be sure that the visitor insurance works. And if claims have to be filed it is easier for you to coordinate.
Irrespective of your current health condition or the duration of the trip, you cannot predict any accidents or emergencies, you need USA travel insurance.
A Travel Health Insurance plan is an absolute necessity. Buy a comprehensive plan as far as possible and ensure the plan covers the acute onset of pre-existing conditions if you have pre-existing medical conditions, always travel worry-free.