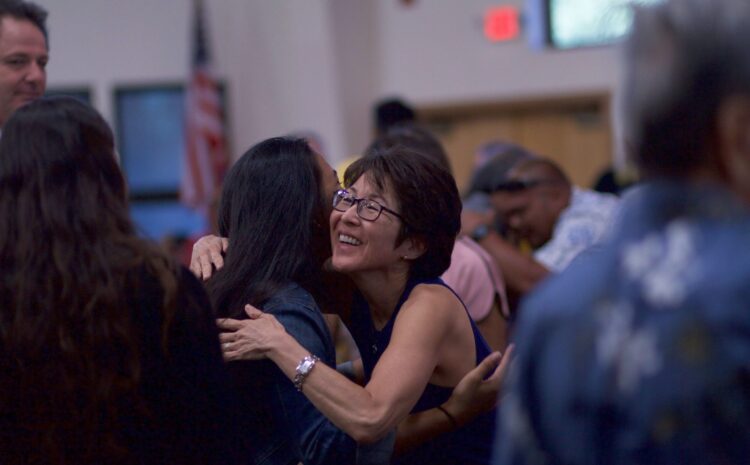 Search for the Right Travel Insurance on the Rise as Travel Resumes
Families and loved ones are reunited as the United States reopened its borders starting today i.e. the 8th of November 2021. Along with the demand for travel search, there is an increased demand for travel insurance cover and looking for the right travel insurance plan.
Who Can Travel now?
Fully-vaccinated visitors from 33 countries in total, including India, the EU (Schengen Area), China, the U.K., and Brazil will be able to enter the country.
The full rules of entry are still not clear yet, except that every person entering the U.S. should be fully vaccinated against the Coronavirus.
Which Coronavirus Vaccines are approved for Travel to the USA?
The list of approved vaccines for fully vaccinated visitors to the U.S. are:
Oxford/AstraZeneca
Covishield (Oxford/AstraZeneca formulation)
Covaxin
Moderna
Pfizer-BioNTech
Janssen (Johnson & Johnson)
SinovacSinopharm
BBIBP-CorV
What documents are required to travel?
Apart from regular documents like a valid passport, and a valid visa, fully vaccinated air travelers will continue to be required to show documentation of a pre-departure negative viral test from a sample taken within three days of travel to the United States before boarding.
This includes all travelers – U.S. citizens, lawful permanent residents (LPRs), and foreign nationals.
We recommend monitoring announcements and FAQs on traveling during Covid by the Centers for Disease Control and Prevention.
We also recommend you purchase travel insurance to cover any uncalled-for medical expenses. Always compare travel insurance plans and buy travel insurance coverage from reputed travel insurance companies.
Increase in Demand for Travel Insurance search
Search for the right travel insurance spike on the internet as international travel resumes.
It comes as no surprise that Google Trends rank the following as the top searched phrases for travel insurance:
Many travelers including frequent travelers have been complaining about the uncertainty around travel regulations and random flight cancellations leading up to the border reopening for international travel, across social media and review sites.
International flyers are looking for medical coverage along with trip cancellation coverage due to the uncertainties still lingering around international trips.
As borders are reopening and international travel is seemingly returning to normal, travelers and travel insurance providers have learned and adapted.
New and frequent travelers who did not usually purchase travel insurance are now looking at travel insurance cost to be added to their trip cost.
The best travel insurance companies now provide Covid-19 specific coverage as part of travel insurance coverage.
Are Covid-19 coverage and "Cancel for any reason" coverage worth the cost?
Amidst the uncertainty and ever-evolving virus, one thing for certain is that we can offset the financial risks surrounding travel uncertainty by buying travel insurance with cancel for any reason add-on.
"Cancel for any reason" coverage or CFAR, is an add-on to an existing travel insurance policy.
A CFAR (Cancel for any reason) coverage allows for last-minute trip cancellation protection under any circumstances for any reason, whatsoever.
Most travel insurance plans now offer Covid-19 coverage, Cancel for any reason (CFAR) coverage on the other hand is an add-on typically calculated as a percentage of the price of the base insurance policy.
CFAR coverage costs an additional 40% – 60% of the base insurance plan and not the trip cost.
For example, let's say you have purchased a trip insurance plan that costs $100, with CFAR coverage your total cost of the trip insurance would be around $140 to $160.
Is CFAR coverage still worth it?
The answer is yes! Here's why:
CFAR offers reimbursements of up to 75% of your trip insurance
CFAR offers coverage for trip cancellations that are non-refundable
CFAR is an optional time-sensitive add-on benefit available on some plans. It allows you to cancel a trip for any reason, including just changing your mind, up to 48 hours prior to the scheduled departure. It protects you most completely, but it will be more expensive.
To add CFAR coverage, you need to meet specific eligibility requirements and must purchase a policy within 14-21 days of making an initial trip payment or deposit.
The entire pre-paid and non-refundable cost of the trip must be insured, including any subsequent trip costs. While a cancellation using CFAR will reimburse only 50% or 75% of the trip costs, depending on the plan, it will also reimburse 100% for a standard covered cancellation.
Cancel For Any Reason – CFAR is the only way to recover Trip Cost if you decide not to travel
Cancel for any reason is expensive and a time-sensitive upgrade.
We recommend checking with your travel insurance service provider to understand the requirements and any eligibility criteria for Cancel for any reason (CFAR) reimbursements.
If your travel insurance has trip cancellation coverage it usually covers sudden and unforeseen events like a medical emergency.
It usually does not cover situations/events that, on the date you buy the travel insurance, are already known to you (like being infected with coronavirus, preexisting medical conditions, etc.).
Travel Insurance plans do not generally cover the loss of your trip cost due to events like the coronavirus outbreak and/or any government travel advisories and restrictions around them.
A Cancel for Any Reason (CFAR) add-on to the travel insurance policy is one way and the only way to ensure that your trip investment cost or at least a significant part of trip costs is reimbursed to you if you decide not to travel.
Note that, at present, CFAR (Cancel for any reason) is the only coverage available for the pandemic (the coronavirus/COVID-19 outbreak).
So Is Covid-19 coverage worth it? 
Covid-19 is covered like any other illness – provided you contract the virus after the policy effective date and you are not in the incubation period.
Few policies from some of the best travel insurance companies also offer indemnity benefits should the insured need to quarantine at the travel destination.
Vaccines are effective, but with new variants developing, you do not want to take any risk while you are traveling.
The good news is that Covid-19 coverage should be a part of your standard coverage as most insurance companies are offering it as part of the travel insurance plan.
If Covid-19 is not covered, look for policies that have Covid coverage and Covid quarantine indemnity benefits.
Some of the Best travel insurance companies that provide plans with Covid Coverage:
Seven Corners Inc
IMG Global
Global Underwriters
Trawick International
WorldTrips
Best travel medical insurance plans that cover Covid-19 are:
Bottom line 
When Coronavirus hit, international travel came to a grinding halt worldwide as countries closed their borders and imposed countrywide lockdowns.
Stranded travelers were frantically trying to figure out refunds for trip cancellation, repatriation, and emergency medical coverage. Those who contracted covid were looking for medical expenses to be covered.
Credit card companies and travel insurance providers struggled with the sudden spike in customer care traffic as travelers scrambled to get their refunds and reimbursements – most often unsuccessfully.
Many insured also discovered the hard way that most travel insurance did not have a Covid19 coverage or any pandemic-specific coverage at the early onset of the pandemic.
The uncertainty around the Covid-19 pandemic and international travel have changed the way we think about travel and travel insurance.
Most of us have moved from finding the cheapest flight tickets to finding a flexible refundable ticket and from uninsured travelers to ones with travel medical insurance coverage.
Buying a travel insurance plan will safeguard you and your family members against uncertainty at just a fraction of your travel expenses.
Avoid having your travel plans derailed by yet another emergency announcement, sudden change in regulations, or a new variant, by getting a Covid-19 coverage.
Uncertainty around delayed, postponed, or canceled trips can be insured by CFAR coverage.
Compare travel insurance for your or your family members' next trip.