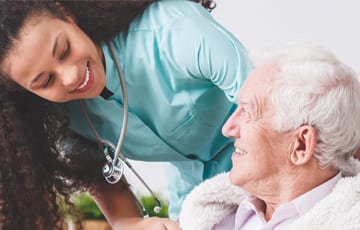 Evacuation Coverage: A Must Have Insurance Coverage for Senior Travelers
When looking into different policies for travel insurance, you may notice that some policies offer evacuation coverage. But depending on where you are going and what you are doing, senior travelers should take some time to look into it before making that decision. You never know when you might need to be evacuated, and having that coverage available will save you a lot of time if it ends up being the case.
Types of Evacuation
There are a few reasons why you might need to be evacuated during a trip. The most obvious is medical evacuation. If you have an accident or become sick and are required to be hospitalized, evacuation service will help pay for you to travel back to a hospital near your primary residence once you are stable. Evacuation coverage is crucial when you travel outside of the country because they can coordinate your flight arrangements, help with immigration, and make sure that all of the transportation is safe for you in whatever condition you are in. Evacuation coverage will cover emergency reunions, where they will fly a family member to you if you need to be in the hospital for more than seven days.
There are also times where you might need to evacuate in case of an emergency (emergency evacuation) or because of the political climate of where you are staying (political evacuation). For your safety and the safety of those you are traveling with, in case of dangerous weather, or any other reason where you fear for your safety, emergency evacuation will help pay to get you home early.
Along with evacuation coverage, you'll also have repatriation coverage. This means that should you die while on vacation, your insurance carrier will help to pay for returning your body home. While this is something we don't like to think about, if you are traveling for a while, it's good to have a plan in place just in case. We can never plan for things like this, all we can really do is be prepared.
How Does Evacuation Works?
You'll contact your insurance provider and work with them to coordinate the evacuation. Instead of having to make all of the coordination yourself or putting the responsibility on a travel companion, your travel insurance company will be with you every step of the way. The specifics of how the evacuations will work and what proof you need to show you need evacuation will vary by the insurance carrier and you will need to speak with them directly when buying a policy. Make sure to read all of your coverage materials and keep important numbers available when you take your trip.
Why You Need Evacuation Coverage?
For senior travelers, your risk for accidents and illness is higher when you travel. You may need to see a doctor for certain injuries that others may not, and your risk of further complications is also higher, meaning that you may need to be evacuated for lesser concerns than you might think. You also won't want to hunker down for a hurricane or try to ride out a tornado. It is better for you to get home. For your peace of mind and for the peace of mind of your family, having evacuation coverage will make it easier to come home just in case. Evacuation coverage is really crucial for all travelers in the event of any emergency.
Evacuation coverage helps to cover the cost of transportation to the nearest hospital in the event of an emergency for any life-threatening conditions.
Published on August 8, 2019