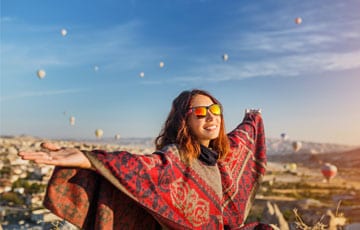 Insurance for parents visiting the USA
What is insurance for parents visiting the US?
Imagine the feeling of seeing your parents behaving like kids when they come to know about their US travel plans. The feeling is unexplainable because it's the least you can do your parents who took the utmost care of you since childhood. It's payback time! Many immigrants want to share their experience and success story with their parents by the side. Some parents choose to stay for an extended period using a visitor's visa while others prefer to come for a shorter duration. Under both the circumstance, your parents require insurance before traveling to the United States.
Insurance for parents visiting the USA
Unprecedented medical emergencies can spoil the fun and create a hole in their otherwise sweet memories. Medical cost in the US is on a higher side when compared to other countries. A simple visit to the doctor will add to the financial burden of you and your family member. With insurance for parents visiting the US, stay happy, and at peace knowing that your parents are covered for the unprecedented events.
Who requires medical insurance for parents?
If your parents are visiting the US to meet and stay with you, it's advisable to buy a visitor's insurance with adequate coverage throughout their stay. Based on the individual needs, buy a comprehensive policy that will cover emergency medical care, emergency medical evacuation, and the onset of a pre-existing condition.
What type of insurance should you look for?
The type of insurance you purchase depends upon the cost of the policy and the premium. If you're financially stable, it's advisable to buy a comprehensive plan for your parents. Such a comprehensive plan means higher coverage and umpteen benefits when compared to limited coverage policy.
Should you buy a single policy for both parents and individual policy?
If both your parents are visiting the United States, you will not enjoy many benefits of combining two policies into one. Though you will not experience any monetary benefits on buying separate policies, it will come handy if either of your parents has to leave early or want to cancel either one of the plans.
How much policy maximum is appropriate?
Depending on their age and length of stay, choose the policy maximum. As a golden rule, the more the policy maximum, the better it will be for your aged parents. Policy maximum of $100,000 is an appropriate amount.
For 70 years and above – Most of the companies will offer coverage of a maximum of $50,000 and a few companies can provide coverage ranging from $60,000, $100,000, and $250,000.
For 80 years and above – You will face many restrictions if your parents are above 80 years.
Can an immigrant purchase policy for their parents?
Yes, an immigrant and working professional can fill the application form on behalf of their parent and pay the company using a debit or credit card.
What happens when parents travel without insurance?
For those, who have signed a sponsorship document or are a guarantor – you're liable to pay for the medical bills of the parents. To get more information, it's best to contact a legal advisor.
Which type of insurance to buy for parents who are likely to stay at home most of the time?
Irrespective of what your parents are planning to do, unprecedented events can occur at any location at any point in time. If your parents are more likely to stay indoors, it's advisable to buy a higher policy deductible or less policy maximum for a travel medical insurance.
Where can I contact if I want more information on insurance for visiting parents?
Our team specializes in creating customized insurance for parents visiting their children in the US. We will connect you with our knowledgeable and licensed staff, who will professionally answer your queries. You can contact us by emailing us.
Published on August 1, 2019