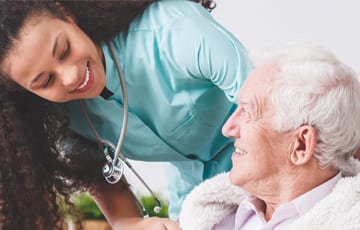 Explore Texas – The Lone Star state of USA
Are you planning to visit the United States from India? Confused about where to start and what to see? Well, you have come to the right place!
The United States of America – land of the free and home of the brave, is a vast country to explore. Comprising of 50 diverse states with much to experience, it is the world's third largest country in size and almost the third largest in terms of population.
To help you plan, we are listing some of the best places to visit in the country.
Today's state in Focus – Texas.
Let's talk about this state where everything is BIG – Texas.
If you look at what Texas has to offer, you will agree with that statement. Texas is rich with diverse wildlife and breathtaking scenery, important historical sites, state of the art museums, attractive city parks and much more, of which Texans are fiercely proud.
If you are planning to visit the Lone Star State, check out this list for a great Texas experience.
1. The Buffalo Bayou Park Cistern – Houston.
Built in 1926, this was initially Houston's water reservoir until it developed an irreparable leak.
Since then, it has become an astonishing sight for every traveler. This beautiful chamber is reminiscent of Istanbul's Basilica Cistern, but with the presence of thin light rays from open hatches on the top to illuminate the wide expanse. Another attraction to this Cistern is that it comprises a number of rotating art installations from artists who give a unique touch to this place with their own light and sound pieces.
Do keep this place in your list to witness a hypnotic beauty.
2. Dallas Cattle Drive Sculptures – Dallas.
Dallas Cattle Drive Sculptures are located in Pioneer Plaza in Dallas. These sculptures symbolize the longhorn cattle drives that took place in the nineteenth century. In total, there are 49 bronze steers standing 6 feet tall comprising of cowboys on horses who guide the steers to the other side a stream along with a waterfall.
People come here to catch a glimpse of olden times as they can see the larger-than-life sculptures of the cattle drive, something very unique to Texas. These lifelike sculptures offer an unusual experience. It's a popular destination among tourists who want a good photo opportunity with a historic storyline in their backdrop. The Dallas Cattle Drive Sculptures Sculptures are distinctive and are worth taking the time to visit as people can see the artistic talent in the work of the sculptures along with attention to fine detail.
This place is truly a remarkable work of art depicting a scene straight out of history.
3. The Cockrell Butterfly Center – Houston
The Cockrell Butterfly Center is housed in The Houston Museum of Natural Science, which is known for a huge variety of both permanent and traveling exhibits throughout the year. This place offers an experience like no other. The Cockrell Butterfly Center is an indoor museum, which consists of the Brown Hall of Entomology and the Rainforest Conservatory. The Brown Hall houses abundant interactive information about various types of insects. A remarkable collection of over 1,500 butterflies from across the world calls this tropical conservatory its home. A three-leveled glass enclosure is a captivating rainforest, punctuated with mesmerizing flora and an appealing waterfall.
Witness exotic species of the arthropod-like Blue Morpho, Atlas Moth, Red Peacock, Owl Butterfly, and Longwing.
Housing some of the major and rarest specimens, this vibrant collection paints a picture of paradise.
Texas has some of the most beautiful spots in the world. It offers offbeat experiences and hidden gems, which you wouldn't find anywhere else.
So what makes Texas the state that it is? Well, stunning sights, lovely people, and remarkable cities make this a must-visit destination.