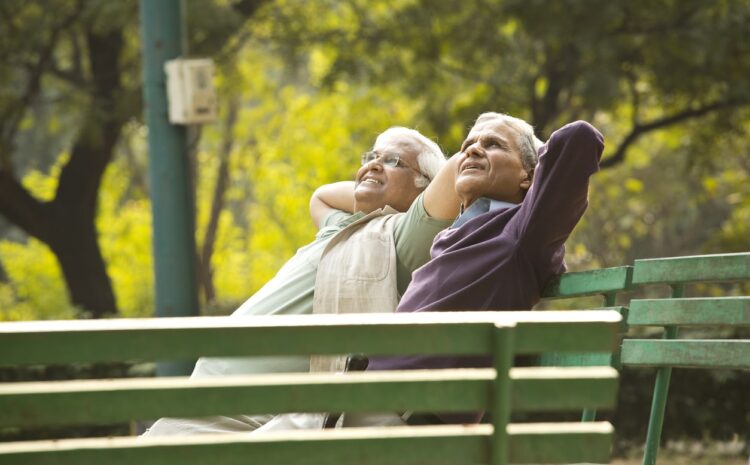 How to Find the Best Travel Insurance for a US Trip?
Covid-19 has undoubtedly made international travel more challenging, isn't it?
So what is the solution? How can you ensure that your holiday is perfect without losing your mind?
The answer is a two-word secret – Travel Insurance!
With travel insurance coverage you can go places with complete peace of mind.
In this pandemic-ridden world, travel insurance has become the knight in shining armor for frequent travelers and even for those who travel infrequently.
And here's why you need to buy Travel Insurance:
Things have changed drastically in the aviation industry since Covid-19 hit. Over 7500 flights got canceled over the Christmas weekend due to a surge in Covid-19 cases. And this is not the only time it has happened in the last two years.
So, were you a passenger on one of these flights?
If yes, imagine if you had travel insurance. Wouldn't things be a lot easier right now? And if you were not, thank your stars because you would have suffered a significant financial loss on top of the inconvenience of changing plans!
Apart from this, there are innumerable benefits of getting travel insurance, like:
You don't lose money due to unforeseen events, travel insurance covers you
If you need to incur emergency hospitalization healthcare expenses, especially if you're traveling to or from the USA, travel insurance coverage will minimize your expenses by a great deal
You'll have 24*7 access to customer support from the travel insurance companies, you can travel with peace of mind.
You'll be protected from financial loss due to mishaps like pickpocketing, mugging, sudden flight cancellations, etc.
Intrigued to know more, right?
Let's uncover everything about travel insurance, ranging from how it works, the types of travel insurance, things you must keep in mind, and expert tips including how to purchase travel insurance.
Let's begin by understanding the what, how, and why of Travel Insurance.
The What and the How of Travel Insurance in the United States
The What of Travel Insurance
Travel insurance is an insurance policy that safeguards you from potential financial risks and losses which can occur while traveling.
These losses can range from minor ones like 'baggage delay cover' or lost luggage to significant ones like a last-minute flight delay or flight cancellation.
On the medical side, travel insurance policies extend travel medical coverage, so in case of a medical emergency or emergency evacuation, your medical expenses are paid for by the insurance company.
As evident above, there are two international travel insurance categories:
Trip Insurance Cover
Travel Medical Insurance Coverage
Most travel insurance companies provide a good hybrid of coverage in both categories but are always recommended to check for trip cancellation or interruption benefits in your travel insurance plan and the limits for medical coverage.
In addition to the financial cushion, another most common reason to buy travel insurance is access to assistance services.
Irrespective of where you are, you can have access to an outstanding team of travel and medical experts who can help you with getting a replacement for your lost passport or arrange medical treatment, and so much more.
The best travel insurance companies will go out of their way to help you.
The How of Travel Insurance
Usually, travel insurance reimburses you for the medical costs and trip cost that you are eligible for reimbursement.
You need to file a travel insurance claim, the payment is paid if the claim is approved.
This is how the process usually works:
You file for a travel insurance claim
Submit proof of loss to the travel insurance company
The travel insurance provider verifies the claim and what happened
Your claim is approved
And finally, you're reimbursed for the covered losses
Please note that a travel insurance claim can also be denied by travel insurance companies. It could be for lack of evidence like receipts, doctors' statements, or if the event/incident is not covered by your plan.
Purchasing travel insurance is the first step, you have to follow the recommended process and collect the documents that you will need to file a claim.
Your insurance policy document contains all necessary information, always read it because when you are traveling internationally your travel insurance acts as your primary health insurance and you need to know all about it.
Let's take an example:
You purchase a travel insurance plan which includes trip cancellation benefits to protect your upcoming voyage to Mexico.
24 hours before the departure, you're diagnosed with a severe infection/condition, and your doctor advises you to cancel the trip.
But, it's too late to cancel or get a refund, and without travel insurance, you'd lose all the money you've spent, ranging from flight fare to hotel accommodation and other excursions you may have paid for in advance.
Fortunately, a severe illness or infection is considered a valid reason for trip cancellation, which means you can be compensated for all your prepaid, non-refundable trip cost.
Here's what you must be thinking right now – "Does Covid-19 come under the 'covered reasons' for trip cancellation? And can travel insurance help me if I get infected while traveling?"
The good news is that travel insurance plans now include pandemic-related reasons. The benefits and reimbursements may vary from plan to plan and, of course, the location.
Most travel insurance plans now cover certain losses related to Covid-19 and any future epidemics.
Why Should You Get Travel Insurance for the US?
When you travel you are exposed to risks that could have severe health and/or financial impact. By purchasing travel insurance cover that includes travel health insurance and trip insurance you mitigate these risks.
Flight Delays/Flight Cancellation
If you are an itinerant i.e. a frequent traveler, you must have faced a flight delay or even cancellation at least once in your travel history, right? It's relatively common, and you must be accustomed to the situation by now.
However, did you know that if you have travel insurance that covers flight delays and/or cancellation, you can qualify for a lump sum claim amount for trip interruption if your flight is delayed/canceled?
That's right; some insurance companies offer coverage even in case of flight delays. And while you cannot get your time back, you can be reimbursed for the waiting period.
After a long-haul flight, it's already frustrating to wait at the baggage carousel to collect the luggage, right?
And to top that, what if you have a cab waiting at the airport to take you to your meeting and your luggage is delayed, or you end up losing it?
If you don't have travel insurance, not only will you be late for your meeting, but you'll also have to bear the cost to replace your luggage.
Baggage delay cover or lost luggage cover comes in handy at this time, you'll still be late for the meeting, but you can be compensated for the monetary loss.
An emergency medical situation is the last thing one wishes for, but what if it happens – While you're on vacation or on business travel, you get hurt or have to be hospitalized?
Indeed, the medical expenses can burn a hole in your entire year's travel budget, especially if you're overseas.
This is where travel insurance helps during an emergency medical need; it can offer you medical coverage for room fees, doctor's consultation, diagnostic charges, and any other medical expenses incurred during the hospital stay.
There could also be a situation where you are in a remote location and need emergency medical evacuation because there are no hospitals, that can treat you, in the vicinity. If you have emergency medical evacuation coverage in your travel insurance it will save you thousands of dollars.
Loss of Passport or Money
Irrespective of how careful and vigilant you are about your belongings, you may end up leaving your phone in the restaurant or lose your plastic money, or worse, your passport is lost or stolen. A travel insurance plan can help cover financial losses and ensure your safe return.
Unexpected Cancellations Due to Covid-19
Covid-19 has become the most typical reason for last-minute cancellations.
And in most cases, you'll have to bear all the loss UNLESS you have travel insurance.
Nowadays, travel insurance partners are considering the pandemic, which is why most travel plans now include Covid-19 as a valid reason for trip cancellation.
In such a case, you'll be reimbursed by your travel insurance provider after your claim is approved.
Who knew having travel insurance could provide so many benefits, right? Well, read on to know the types of travel insurance plans you can opt for.
Types of Travel Insurance
Travel Accident Insurance
Travel accident insurance offers protection for you and your family in case of accidental death or any other substantial impact caused by mishaps on or during the journey.
It covers everything from baggage loss, evacuations, medical expenses, and pre-existing clinical conditions to extradition due to accidental death and dismemberment.
This type of travel insurance is ideal for typical global tourists who need worldwide travel assistance, especially those who visit high-risk countries where the weather is extremely harsh or places near the Bermuda triangle.
Your primary health insurance in your home country may not cover medical expenses incurred while you are traveling overseas.
This is why purchasing travel medical insurance becomes extremely critical to ensure you have medical coverage while you travel.
Medical insurance can be limited coverage or comprehensive coverage. The limit of your medical expense coverage will depend on the plan you buy, comprehensive travel insurance is always recommended.
The travel insurance cost is cheaper for a limited vs a comprehensive coverage plan. You will have access to medical and dental coverage, including medical emergencies and medical evacuation.
Medical Evacuation Insurance
This type of travel insurance overlays the cost of evacuation or repatriation. If you're hospitalized while traveling with your family, medical evacuation insurance can help cover the cost of an emergency medical return of any minors to go back home.
And not just that, some plans also offer term life and insurance for lost baggage, adventure sports injury, and journey interruptions. So that's another advantage of medical evacuation insurance.
The only difference between the plans mentioned above and package travel insurance is that the latter is a wholesome deal.
It is more comprehensive, which is why it's one of the most commonly purchased travel insurance plans.
Package plans can be custom-designed to include any particular demand you may have.
Usually, a standard package travel insurance plan includes:
Coverage for medical evacuations
Baggage delay coverage
Clinical and dental costs
Returning minors back home
Journey cancellations
Delays and interruptions
Some travel insurance plans may also include insurance for:
Specific activities like extreme sports
Credit card and passport services
Robbery or mugging assistance
Pet care
Vehicle collisions
Roadside assistance
Apart from these basic travel insurance plans, the travel insurance companies also offer specialized travel insurance policies to meet travelers' unique needs. These plans cover issues like emergency evacuation and may be available on an annual membership basis.
Annual and Forte Tour Insurance
Consider this one as a bundle coverage. The difference is that it covers multiple trips throughout the year against single trip plans. The best part? Most of these plans are renewable.
As you can see there are several choices when it comes to travel insurance. There is no single plan that we can say is best or there are no best travel insurance companies.
Purchase travel insurance that meets your specific need and that plan and insurance company is best for you.
Don't Forget to Look For These Common Clauses While Comparing Travel Insurance Plans.
Here are a few clauses you must look for before investing in a travel insurance plan:-
The travel insurance plan must include sudden emergencies due to a death in the family, health crisis, or disaster as covered reasons for trip cancellation.
This clause safeguards you and your loved ones if you are injured or, god forbid, die during travel. In which case, you or your loved ones would be entitled to repayment benefits, just like in the case of life insurance.
In case you're in an accident or too unwell to travel, you may get coverage for hospital treatment and transportation.
Personal Possessions Coverage
This clause safeguards your luggage and personal property like laptops, smartphones, cameras, and jewelry. Some policies may offer insurance for money and passports as well.
Considering the technicalities and complexities of these travel insurance plans, you must study the policy to identify travel and medical insurance inclusions and exclusions.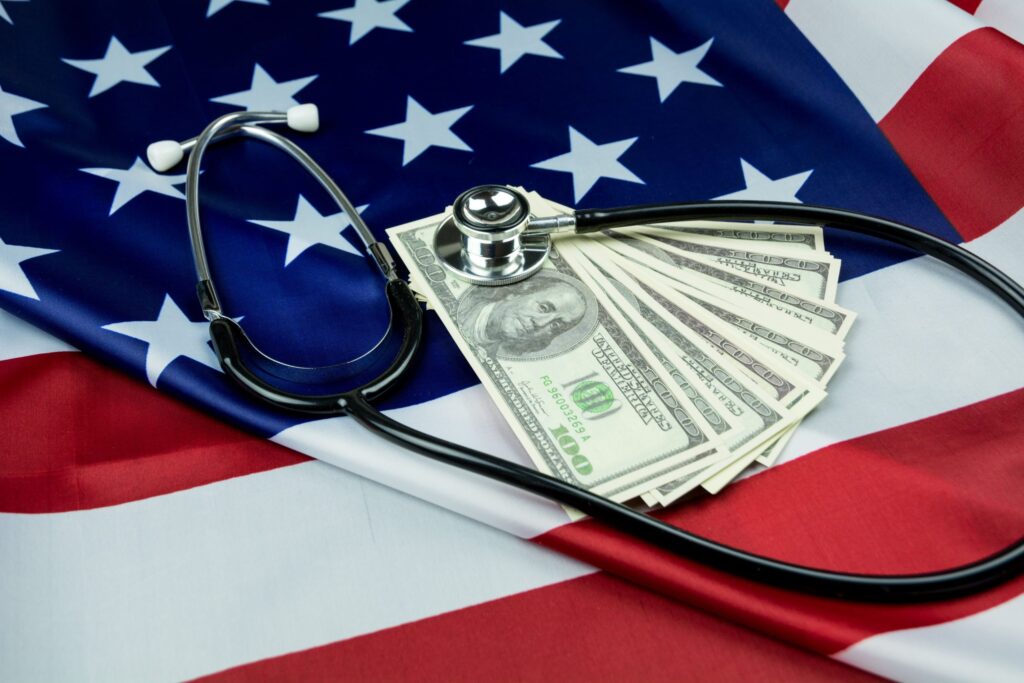 Tips for Choosing the Ideal Travel Insurance Coverage for the United States 
Figure Out the Travel-Specific Costs
Like life insurance and other insurance policies, certain factors directly impact the pricing of travel protection plans. If you need trip cancellation coverage along with medical care, here are some travel-specific costs you must watch out for to get the best bang for your buck:-
The length of the travel
Optional coverage
The age and number of travelers covered under the policy
The general trip costs
Take Special Note of the Special Conditions
If there are extra travelers, you may have to pay additional money for their coverage, especially if a fellow traveler has a pre-existing condition.
You may want to cover pre-existing conditions by adding acute onset of preexisting medical condition cover to the plan. Participating in adventure sports like bungee jumping or skydiving, or traveling to a high-risk destination will add to the cost of travel insurance.
Travel medical insurance plans are designed to cover any new incident, pre-existing conditions can be covered by way of acute onset of a pre-existing conditions cover.
You may need medical evacuation depending on where you are traveling, take note of all special conditions and not leave anything to chance.
Plan Your Perfect Medical Coverage Plan
Travel insurance plans are highly customizable, depending upon your insurance partner. So if you feel like the default health insurance is inadequate or need to make some minor modifications, you can upgrade for extra protection. This is why it is imperative to analyze the terms and conditions of every coverage plan before choosing one.
Dont search for the best travel insurance companies
As we have mentioned earlier in the article, the best travel insurance plan and the best travel insurance company is the one that meets your specific travel and medical insurance needs.
While there are several rankings across different websites of the best travel insurance companies, these generally do not help a customer select the best travel insurance providers or plans.
The due diligence you can do about the plan and the travel insurance providers is to look for the rating of the underwriter of the plan, a good/high rated plan/underwriter is what makes a difference. Other than that reviews by customers can also help select travel insurance policies.
Final Question: How to Find the Best Travel Insurance for a US Trip?
The answer to how to find the best travel insurance plan for a US trip is not as straightforward. Compare and get multiple quotes to choose the one that suits your needs best.
The right kind of travel insurance can help you travel across the earth hassle-free and protect you against any unwelcome expenses like flight delays, medical emergencies, baggage loss, and more. Let's hope you may never have to use it, but if you do, ensure you have a safety net.