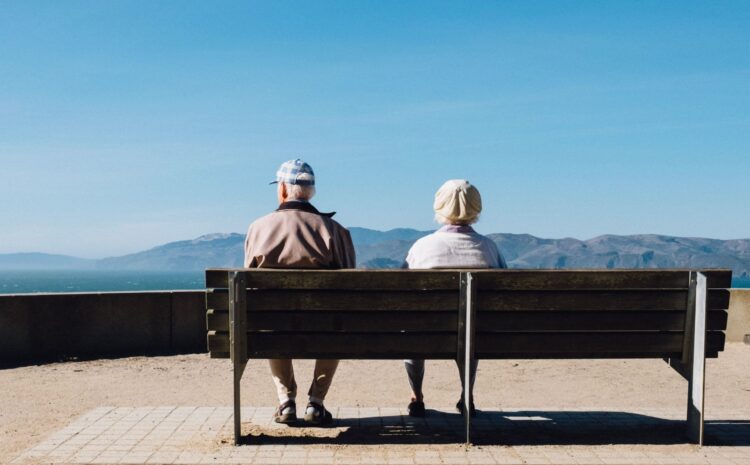 Parents visiting the USA? Here's your checklist for medical & visitors insurance 
Did you know that Telugu is America's fastest-growing foreign language?
This can be largely attributed to the growing number of IT professionals that have been the backbone of the US engineering and technology industries.
In the past couple of decades, there has been an influx of Indian professionals coming into the USA. We now have a large diaspora of people from India who have built a good life in the United States.
Many Indian software engineers and professionals in several other fields have climbed the ladder of success and are keen on sharing that good life with their parents. Naturally, calling your parents over is par for the course even if it is for a few months in a year.
The long separation of the last year and a half due to the pandemic has made us all eager to get our parents to visit as soon as they can. The US government has also announced opening borders for fully vaccinated people to come into the country from the 8th of November 2021 onwards.
The biggest concern when we bring our parents to visit us here in the US is their health and medical needs – both foreseen and unforeseen. This article will help address some of those worries by providing you with a framework of things to check to buy a travel insurance plan.
While the desire to call your parents over is natural, our times have changed and we now live in a world that is a far cry from the simplicity of the pre-Covid times.
Calling your parents over is now riddled with two overarching risks; the primary risk is to their health and the second one is their well-being. Covid-19 still hangs ominously over humankind and its threat hasn't receded completely.
Additionally, parents of many folks have several pre-existing conditions like diabetes, cardiovascular, or any other complex diseases. There is always the hanging sword that they might be infected with the virus in the course of their journey or during their stay here.
The secondary risk is to your finances. One doesn't like to dredge up worst-case scenarios but preparation is the only defense to staving off undesirable circumstances. The US is notorious for prohibitively high costs of medical expenses.
These costs can deal two brutal blows: they can put your loved ones in a position where they are forced to make do without premium healthcare facilities and they can wipe out your life savings.
There is, however, much hope to be drawn from health and visitor insurance. With this shield by your side ready to be dispensed when needed, you will be able to breathe freely, reassured in the knowledge that you and your family are protected, safe and secure from all medical and unforeseen emergencies.
Without further ado, let's dig into the insurance checklist you need to tick off before your parents visit you in the USA.
What should you check for in travel medical insurance?
Covid Coverage:
There are many options in medical insurance for visitors to the USA from India. Needless to mention, the first priority on your checklist should be to opt for medical insurance that offers coverage for Covid-19.
Your parents may be vaccinated, however, one must be mindful of the many cases in which people have contracted Covid-19 despite vaccinations. Vaccinations offer a safety net but not complete security. It is always advisable to be careful while interacting with new people and follow general precautions as a rule.
Purchasing medical insurance coverage for your parents is an absolute must. In order to find out the best health insurance for visitors to the USA for Covid look for a policy that offers protection not just for Covid but also for other pre-existing conditions that senior parents are likely to have.
Be mindful of the copay and deductibles
Pay attention to the co-pay and deductibles clause in the medical insurance agreement. Under co-pay, you will be expected to bear a certain burden of medical expenses.
And under deductibles, the insurance will only kick in after the deductible is paid.
Get a clear understanding of the financial burden that you agree to take on under the insurance plan. If you aren't comfortable with the co-pay clause look for an alternative policy, always be aware of what out-of-your-pocket expenses could be in case of any eventuality. We always buy insurance with the hope of never having to use it but if the need arises to use the policy you will be prepared from a financial aspect.
Ensure eye and dental treatment coverage
Additionally, ensure that the medical insurance provides coverage for emergency situations for vision and dental treatment. While most travel insurance plans will only cover some limited treatments like infection, tooth injury, and a tooth is broken that needs a dentist's attention on an immediate basis. The plans will also cover x-ray, prescription drugs, and anesthesia. What is not covered are cosmetic treatments etc.
It is never safe to assume that all plans cover these types of treatments, do check about this in the plan before you buy. If possible, it is advisable that your parents pay a visit to their family doctor, eye specialist, and/or a dentist in India before starting their journey, ideally a few weeks in advance. This helps alleviate the fear of any lingering health issues that may be prevented from occurring during their travel and stay in the USA.
Stay away from the cheap premium plans:
Low-cost travel insurance no doubt appears lucrative to buy from a pure Total Cost of Travel perspective. If you add all travel-related expenses like air tickets, shopping in India before traveling among many other expenses, and then spending on travel insurance.
We might believe that the health of our parents is quite good and consequently buy travel health insurance only to fulfill a mere formality. However, this discounts the underlying risks that your parents face while traveling. They may not have health issues but medical emergencies can happen anytime to anyone.
Insurance coverage that comes at cheap premiums that are too good to be true is akin to throwing good money after bad. An unknown, cheap or disreputable insurance coverage provider will surely not pay your claims in case of an emergency and unanticipated events that involve large amounts of medical expenses. It is better to stick with travel insurance companies that provide comprehensive coverage at reasonably priced premiums.
Rely on reputable Insurance companies & underwriters:
There are several insurance providers and it is incumbent upon the buyer to sift through them to pick the insurance provider with the highest claim satisfaction ratio and credibility. While it is important to choose a good insurance company it is also advisable to look for an underwriter for their plans. Select plans that are from good and reliable insurance companies and are underwritten by high-rated underwriters/carriers.
Read literature beyond the Policy Brochure:
While the policy brochure is a good way to start to narrow down on the policies you want to consider, once you have a shortlist of policies do read the policy document/description of coverage.
These documents list in detail what is covered and not covered. These are elaborate documents that need some patience to read and understand. If in doubt, reach out to the travel insurance sales providers and do not hesitate to clarify your doubts no matter how trivial they may appear.
Doctor On Call Feature in the plan or as an add-on:
In many instances when your parents visit you, the medical situation may only need a quick consultation with a doctor. This may not warrant fixing an appointment at a hospital, driving there, waiting to see the doctor, etc.
For these needs, it is handy to have a doctor-on-call service available with your plan. Knowing that you can reach out to a qualified medical professional/doctor on a call or email takes away a lot of stress.
Which is the best visitor insurance for parents visiting the US? 
Many would, no doubt, want to pick the best visitor insurance for parents visiting the US. The internet is littered with visitors' insurance reviews. While we won't be suggesting one visitor insurance over the other, because each plan has its own merits that meet some of your travel insurance needs, we have drawn up a checklist for you before you purchase one.
The best visitor insurance for the USA would be one that ideally has a large coverage network and has a large coverage amount. The higher the coverage, the better-prepared one is for an unanticipated situation.
However, the coverage amount alone isn't relevant if there are barriers in terms of disease coverage. Before your parents sign off on the dotted line, do read through the fine print to ascertain that the insurance offers protection for diseases that are pre-existing in your parents.
Bottom line
Protecting their health and ensuring that they have a wonderful time during their time in the USA is on top of the list of all expatriates. This task cannot be completed without comprehensive medical & visitor insurance. Even if your parents are in the pink of health, one is advised not to leave such matters to chance.