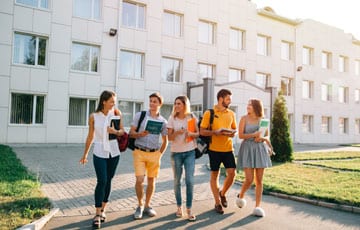 Taste Buds On Tour – California
California, the Golden State, has some of the most beautiful and mesmerizing sights and places to visit. Not only does California have golden beaches and endless sunshine, but it also has some of the best eating places. Whether you want to indulge in Indian cuisine or toast the American palate, you won't be disappointed. With many fantastic places to eat at, how can you even possibly know where to begin? That's where this list comes in handy.
We have compiled this list of the best places in California to relish delicious, aromatic food for both locals and tourists.
#1. Spice Affair – Beverly Hills.
Spice Affair has a dimly lit ambience perfect for an excellent dining experience, and as the name suggests, this place is a heaven for spicy food lovers! Indulge in some Coco Cauliflower, and Tandoori Artichoke Kebab for starters followed with creamy Dal Makhni and Chicken Tikka Masala. Sounds delicious, doesn't it? Taste for yourself!
#2. Bombay Palace – Beverly Hills
Food so good, even the stars come to dine here. From Shahrukh Khan to Will Smith, this is where everyone comes to feast on lip-smacking Indian food. The ambience of this place will transport you to a regal era where everything is king size. With buffet and a la carte options, eat lip-smacking Indian food to your heart's content.
#3. Dosa On Valencia – San Francisco
This is an Indian restaurant with an American twist! If you are a fan of South Indian cuisine, then this place will give you a new perspective. Come here to relish fusion South Indian cuisine like Habanero-Mango Masala Dosa spread with spicy Habanero chutney along with new drinks at the cocktail bar.
#4 Pacific Dining Car – Los Angeles
Dine in a 1920's rail car. Experience the old school ambience while feasting on the best steaks and delicious sides. Stop by this restaurant in downtown Los Angeles to get transported to the cozy 20th century.
#5. Clifton's Cafeteria – Los Angeles
Located at Broadway, in downtown LA, this café opened in 1935 and has served delicious food ever since. The ambience of this place gives one the illusion of dining in a forest, as there are tree trunks and taxidermied animals throughout the restaurant. With a variety of food options, is a must-visit for food lovers
California is a paradise for food lovers. To the locals, its very name invokes a thousand different delicious aromas. If you are travelling to California, take your taste buds on tour to the restaurants that we mentioned here. Bon Appetit!