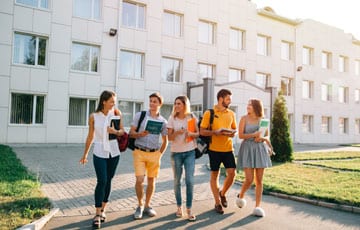 Four Genius Travel Tips To Save Money
Exploring new places is always fun. According to research, new experiences make you smarter, healthier and more creative. Nevertheless, the process of planning it and the journey itself can be quite stressful.
To help you travel better, we have compiled this list of our favorite travel tricks and tips to help you cut costs where possible. To know what they are, continue reading.
Tip #1
Book tickets with a credit card to earn travel points and cash back
Booking flight tickets can be challenging. Fares keep fluctuating and you never know when you can get a good deal. If you are looking for ways to save on flight tickets, a great trick is to book them using a credit card. Sign up for credit cards with cash back programs to earn points and travel miles which can be redeemed for free travel later.
Tip #2
Travel on weekdays to get cheaper airfares
Did you know that airfares are cheaper on weekdays than on weekends? There is less demand for a flight on a Tuesday than on a Friday, so plan your trip accordingly and splurge those extra bucks elsewhere.
Tip #3
Mix 'n' match airlines when booking tickets for a round trip
Don't fall for the first option you see on that travel website. Instead of buying tickets for a round trip on a single carrier, book two one-way tickets on two different carriers. This could reduce the final cost of the tickets and also come in handy when canceling just one leg of the flight.
Tip #4
Long layovers = cheaper airfare
If time is not a constraint for your journey, booking tickets with longer layovers will result in greater savings. You can spend that extra time exploring the city or the airport itself. It's a win-win situation.
Make your next vacation stress-free with these travel tips. Remember, money saved is money well spent. With these tips, save money while traveling, which you can spend elsewhere during your trip. Happy traveling!