Travel Insurance for AAA Members – What are the Options?
Whether you have a AAA membership and are looking to travel in the near future or you are possibly considering a AAA membership for its benefits, knowing the travel insurance options AAA insurance provides, is useful.
Travel Planning and Need for Travel Insurance
Travel planning & booking is supposed to be easy with all the digital tools & websites thanks to the internet, but is travel planning really that easy?
Every once in a while, we require a break from all of the planning:
Flight tickets
Hotel accommodations
Rental cars
Local modes of transportation
Packing all the luggage
Meeting family members' needs and comforts
Phew…
You need a break.
Wait a minute, are we forgetting something in the list above? Ah, yes Travel Insurance!!!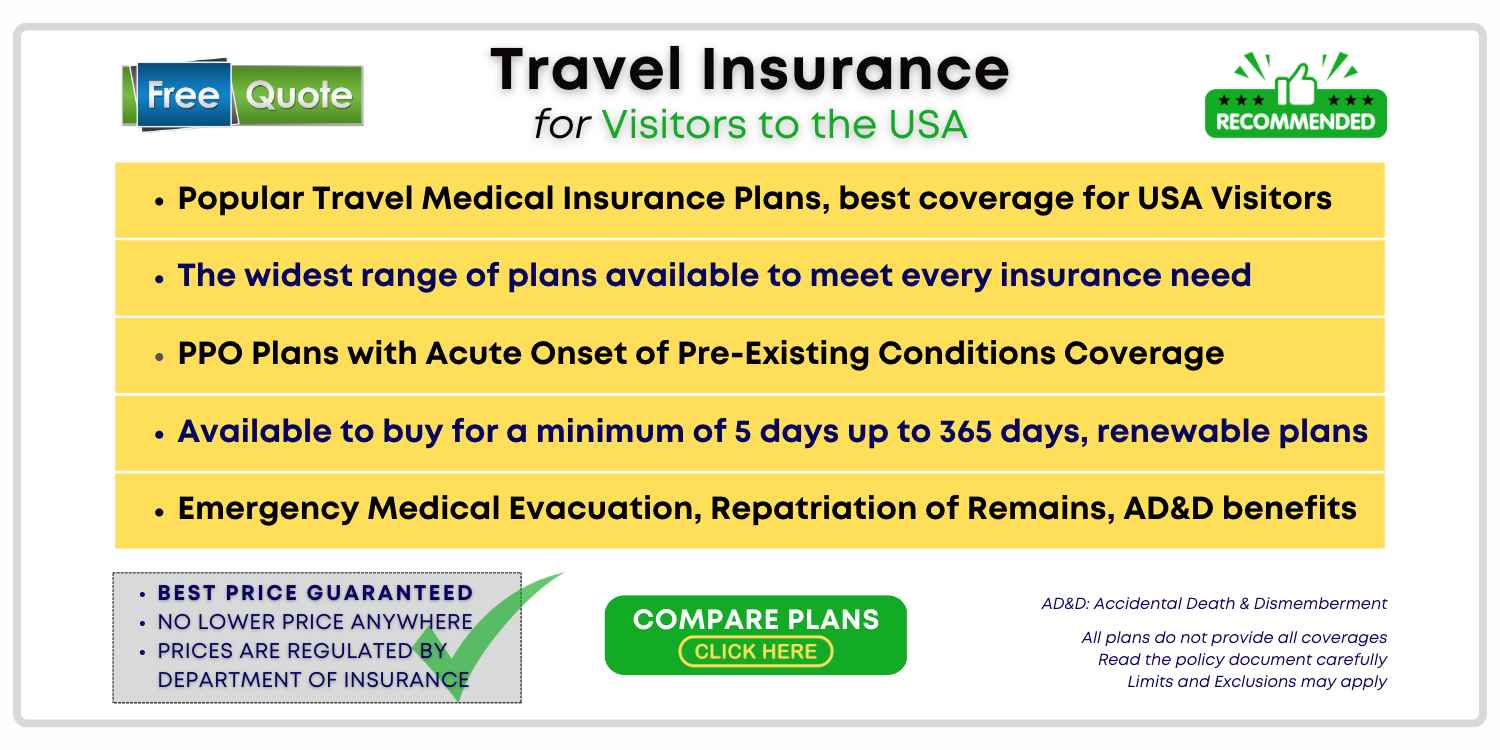 It is easy to see how things can be forgotten or overlooked when planning a trip, regardless of whether traveling with family or going with friends, or on a solo trip. In addition, costs can easily spiral out of control before you even realize it.
Getting the right coverage should be prioritized because medical emergencies come uninvited, travel delays occur quite frequently or you may need cancellation insurance in case your travel plans change.
Trip Insurance can be very helpful in protecting your financial investment at the same time also provides medical coverage options during travel.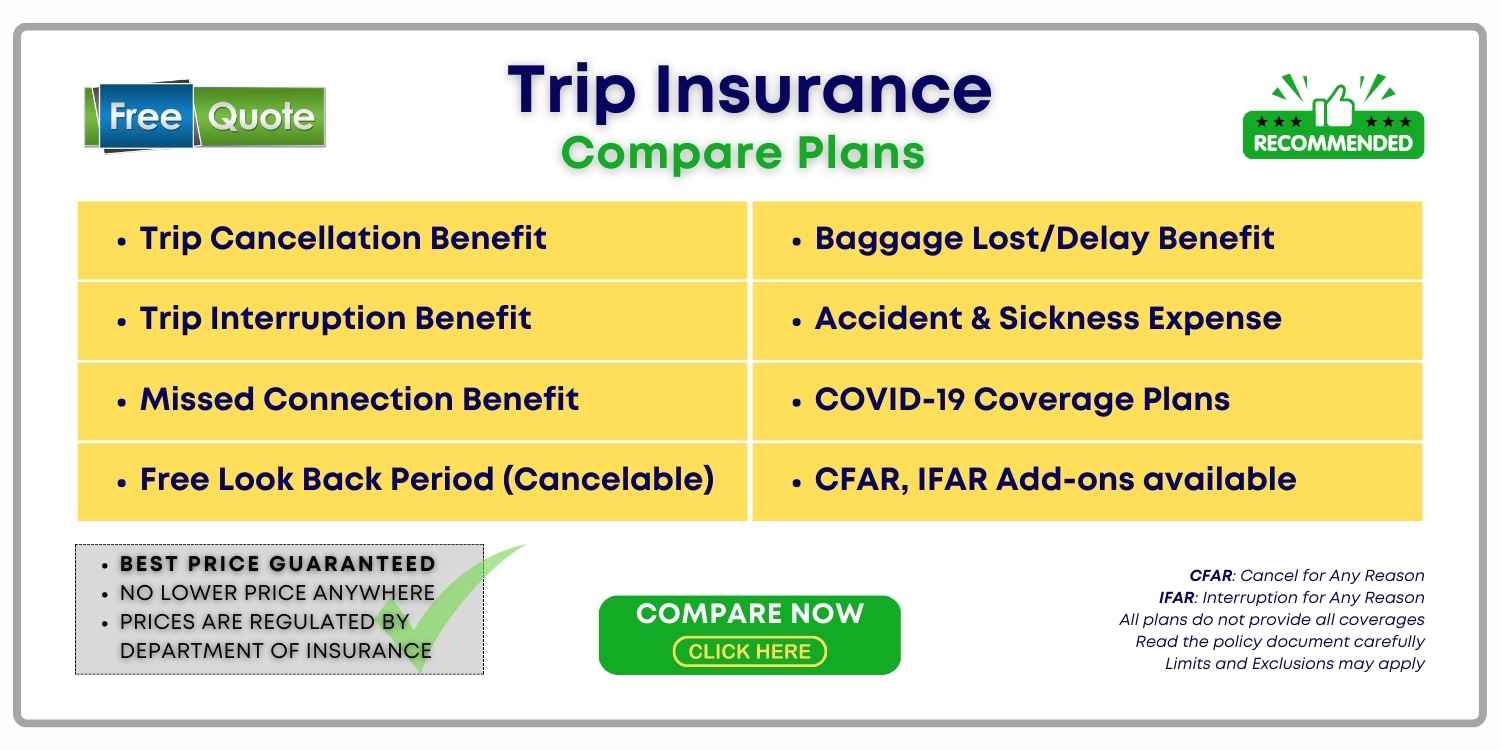 The AAA Membership benefits
American Automobile Association (AAA) offers some fantastic discounts on a variety of goods and services, including travel insurance coverage options.
They also have travel agents who can assist you in the planning of your next trip and even offer you a variety of discounts on hotels, flights, and other costs associated with the trip.
A very important consideration though is: Do they offer the kind of travel medical insurance that can accommodate all of your specific requirements?
Like Trip Cancellation, Emergency Medical Transportation, Emergency Medical Treatment, Baggage loss coverage, Rental Car Damage, Rental Car Theft, Medical Evacuation, Concierge Services, and more…
Have a Costco membership? you can read more on coverage options: CLICK HERE
Does AAA offer Travel Insurance?
Yes, AAA offers travel insurance in partnership with Allianz Global Assistance which is an insurance company.
AAA Travel insurance is not an insurance company but the travel insurance plans are extended to AAA members via their partnership with Allianz Global Assistance.
Coverage is available for domestic travel and international travel and you can buy it online without needing a travel agent.
AAA insurance is able to provide customers with four different travel insurance plans.
The AAA insurance plans are:
Classic plan
Premiere Plan
Essential Plan
Basic plan
Each plan provides a different level of coverage options.
Let's take a look at the pricing and coverage for a person traveling on a weeklong vacation from California to New York with a total trip cost of $5,000.
The rundown of everything that comes included with each plan, beginning with the least expensive option.
AAA Travel Insurance cost & coverage options:
The Essential Plan
The Essential Plan is the most cost-effective and the Premier Plan offers the highest coverage options and is hence priced the most expensive.
Please note that travel insurance plans are subject to changes/edits, refer to the policy document for details before you purchase travel insurance.
Classis Plan
AAA travel insurance also offers a Classis Plan with RTW, we have not included Classic Plan with RTW it in the comparison above but you can check the details on the AAA travel insurance website.
They also offer annual travel plans like an annual deluxe plan, Annual Executive Plan, if you are keen to buy coverage for the year. The annual plan is suitable for someone taking multiple trips in a year, annual plans do have conditions on the number of days per trip limit.
The policy premium and coverage figures
The policy premium and coverage figures are dependent on the location within the United States from where you embark, the available options and prices in each state may vary. You can buy domestic and international coverage from AAA insurance.
For Trip Cancellation and Trip Interruption insurance, there are covered reasons defined in the policy, you need to refer to the policy document to understand all the reasons.
Read more on the Top 5 reasons to get Trip Cancellation Insurance HERE. Please note that Cancel For Any Reason (CFAR) is usually an add-on to the policy at an extra cost.
Now the question that you have to ask yourself is whether or not this level of coverage is sufficient for your requirements.
Basic plan
Those who are thinking about going away for the weekend might want to consider the Basic plan.
If you have private health insurance or health insurance through your employer, you may only need $10,000 for emergency medical and dental care while traveling within the United States.
However, costs incurred outside of the state or internationally might add up to a significant amount. And in the event that you require urgent medical transportation, fifty thousand dollars might not be enough to cover the costs of an international flight and crew.
Premier Plan
Although the Premier Plan does provide more for transportation, it would be more advantageous to have higher benefits for medical coverage.
In the event that you sustain a serious injury, having travel medical coverage for at least $100,000 or more is recommended because hospital care, which costs an average of $3,000 to $5,000 per day, can quickly deplete that amount.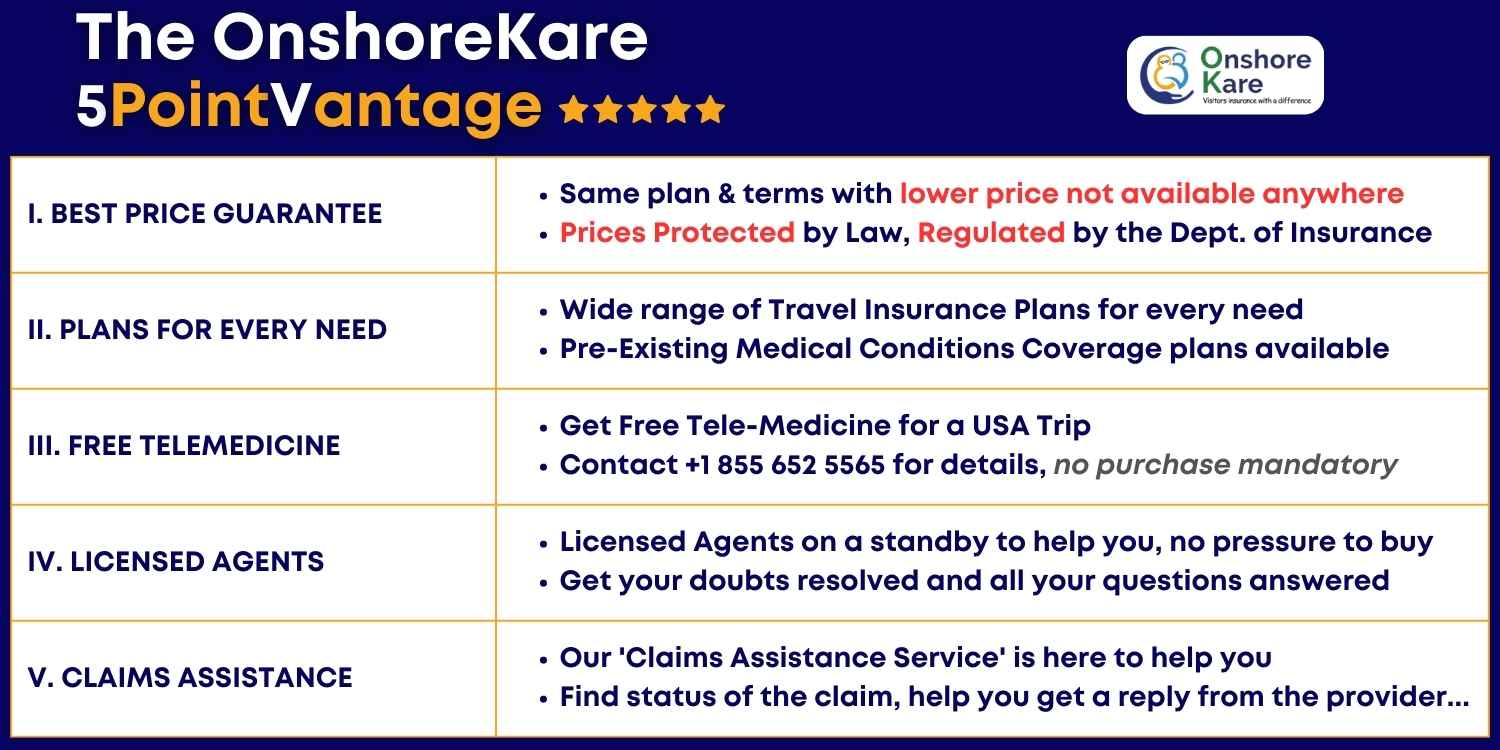 Frequently Asked Questions
Does AAA membership include travel insurance?
The AAA premier membership plan provides several benefits along with an option to purchase travel insurance plans in partnership with Allianz. The membership per see doesn't provide any travel insurance policy but you can buy AAA travel insurance from their website.
Does AAA cover international travel insurance?
Travel Insurance from Allianz Global provides affordable travel insurance for any traveler from any destination outside the country. This agreement is binding.
Does AAA have international benefits?
Many international Mobility Clubs participate in AAA Global Discount Programs. They've partnered across all nations to provide discounts (attractions, museums, hotels, retail stores, and restaurants).
Do all credit cards have travel insurance?
It does not include insurance for travelers. Generally, these are high-end credit cards offering credit card travel insurance. Consult the Benefits Guide on your credit card for more information regarding your travel insurance coverage.
Is the Travel Medical Insurance policy and Trip Insurance Policy the same?
Both offer travel protection and the types of insurance have similarities and differences. Travel Insurance provides more medical coverage options and trip Insurance is designed to protect your financial investment in a Trip. You can read more on how Trip Insurance works here.
Is AAA Travel Insurance review good?
AAA rating on TrustPilot is 1.5 stars and Allianz is 3.7 stars.
The Benefits of Having OnshoreKare
At OnshoreKare, our objective is to provide you with options that make sense not only for your fundamental travel expenses but also for the specific medical requirements that you have.
It's simple to think that "I'm healthy, nothing will happen to me" but the truth is that an emergency medical situation can occur without warning to anyone-anytime-anywhere.
Being well-prepared always helps. You might have pre-existing conditions, for which we might have solutions, and we could also provide medical coverage that satisfies the requirements of any country that you are planning to visit.
There are still COVID requirements that must be met in order to enter each country, and these must be adhered to. We are able to assist you in obtaining the appropriate coverage for the duration of your trip.
We at OnshoreKare want to make the process of planning your next trip as simple and stress-free as we possibly can as you get ready to embark on it. If you have any questions, our licensed travel insurance experts are available to help.
Get free no-obligation Insurance Quotes for travel medical coverage CLICK HERE
Get free no-obligation Insurance Quotes for Trip Insurance coverage CLICK HERE
Travel Safe, and Stay Protected!