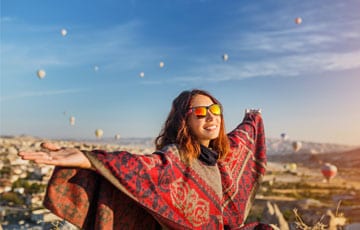 Can You Cancel Visitors Insurance?
You made a good choice to purchase visitors insurance for an upcoming trip, but now your trip has been cancelled and that means your insurance needs to be cancelled. Or, you could have accidentally purchased the wrong policy or wanted to switch from a fixed coverage plan to a comprehensive plan. When you are feeling that the need for a visitor insurance policy is no longer necessary for any reason, it is good to know whether you can cancel it and how you can go about it.
Is Visitors Insurance Cancellable?
You can cancel your visitors insurance during the Review Period. It is the window of time that you have to review the policy and ensure that it includes everything that you need it to. This Review Period is usually around ten days. Ensure that you aware about the cancellation policy before you purchase the policy, if it is a huge concern or you feel like there may be a chance that you won't be able to go.
However, some companies allow you to cancel the insurance before it goes into effect for a full refund if cancellation is received before the policy effective date. Additionally, some companies allow you to cancel the policy after it has started, but the refund will be prorated or unprocessed. The cancellation and refund policies are different for each company, so you need to check with your provider to be sure on what their policies involve.
How Do You Cancel Visitors Insurance?
The steps to cancelling your visitor's insurance policy may vary by provider. However, most providers allow you to cancel the policy online or with an email. The process is usually pretty simple if in the company's review period. Some companies may work with you regarding changing the policy coverage dates or other changes that you may need to make, so that you don't have to cancel it. If you have created an account with the insurance company, you likely can just go online and cancel the coverage or make changes to the policy. It really depends on the company, but mostly all companies have an agent you can call and speak with that will help you cancel your policy.
What Should You Do Before You Cancel Travel Insurance?
Before cancelling your visitor's insurance policy, it is a good idea to make sure that you won't need the coverage, have to cancel instead of just make changes, and that you have put some thought into whether you want to travel without insurance, if you plan to not have coverage at all. Travel insurance is important coverage to have. It can help to ensure that you are covered. So, if your trip has been delayed and you plan to renew the coverage at a later time, your insurance provider may be able to change the coverage dates. If you feel like it isn't necessary, do some research to get an idea of what some out of pocket expenses are, so you are making a well informed decision regarding the cancellation
What If You Can't Cancel Your Travel Insurance?
If you are out of the review period and you need to cancel your visitor's insurance policy, there may be some options, but it depends on the provider. Most providers provide you with the review period and then the transaction is final. However, if you needed to change the date of your trip or want to add coverage, there is a good chance that the company will work with you. In these cases, it may be best to call and speak with a live agent.
If you are looking to cancel your visitor's insurance policy for whatever reason, it is likely that you will be able to. It is good to know that there are options when it comes to your insurance policy, especially when things are bound to come up.