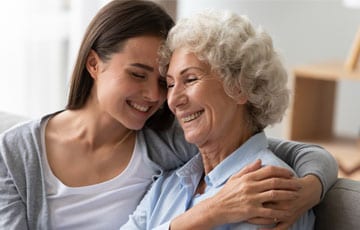 What Is PPO Network? Why Is It Important To Select Visitors Insurance With PPO Network?
When getting visitors insurance, there are many options to choose from and it can be difficult to know which options you want to choose. Many plans offer additional discounts for medical services from certain providers. They have negotiated prices for services with these providers, so when going to one of these preferred providers, you can save more on your medical services.
What is PPO Network?
A Preferred Provider Organization (PPO) is a network of providers where you can get discounted services for your medical needs, if you go to one of these providers. The insurance company has worked out special rating for various medical services, so you can save money on your medical expenses. You can visit any physician, doctor, or hospital within the network for a lower rate. This means that if the insurance company only pays 80 % of the bill, you will pay less out of pocket, because the total costs for the services will be reduced.
It is recommended that you use a preferred provider in the network, because it can decrease your overall costs. You can choose the provider that you want to see in the network and can still visit doctors outside of the network. These plans provide you with more coverage and flexibility.
Benefits Of Going To A Doctor or Hospital Within The PPO Network:
Discounted Negotiated Rates
You receive a discounted rate for services that has been pre-negotiated between the insurance company and the provider. Therefore, you pay less out of pocket and receive the same services. It is a good way to save when using travel insurance, because if you go to a facility in the network, you will pay lower co-pay, may not have to pay as much for various services, and get more coverage for less.
Direct Billing
When you choose a PPO provider, you may have the medical facility bill the insurance company directly. This means that you won't have to pay the costs up-front and then wait to be reimbursed from the insurance company.
When you use a PPO provider, you don't have to worry about the billing process. The provider will send the bill to the insurance company and if there is any portion not covered, the bill will get sent to you. You will still pay the co-payment up front, which is usually less expensive when in network.
Reduced Out-Of-Pocket Expenses
Less co-payment amounts, lower total bill, and more coverage for various services leads to less out of pocket expenses. You pay less when you go to a PPO network provider. The services rendered by a physician out of the network will be covered by the insurance company at a lower percentage, which leaves more of the expense in your hands.
PPO Network For Limited Plans Vs. Comprehensive Plans
Most Limited coverage plans do not offer PPO network savings. That is why many travelers choose comprehensive plans. The comprehensive plans are more expensive to purchase, but they provide more options, and one of these is the fact that you can pay less for your services if using a PPO network provider.
When choosing between limited and comprehensive plans, it is a good idea to identify if there is a PPO provider where you are travelling to. This can help save on services that you may need while you are travelling. It can help you make your decision on which of the two policies to choose from. However, there are other benefits of choosing a comprehensive plan over a limited plan, because the opportunity to save when using an in-network provider.
A PPO network helps save you and your insurance company money on medical services, which is good for you and when your insurance company saves, they are able to provide their services for less as well.