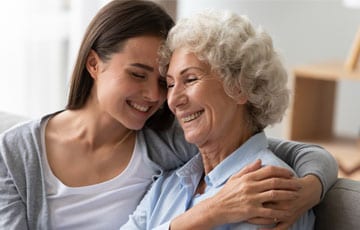 What to Consider When Purchasing Visitors Insurance for Seniors Over 65 Years
When visiting another country, it's important to protect yourself from any possible illness or accident. That's why visitors insurance exists, to be there in case of an emergency. By the time we hit our 60th birthday, we need to take a serious look out our healthcare, especially when looking for a visitors policy. There are many factors to consider when purchasing a visitors insurance policy, including the ever-increasing price.
Premiums Begin to Increase
Premiums will increase and policy maximums will decrease as travelers age. Because the risk of illness or accident is greater, the chance an insurance provider will have to pay is also greater. From ages 65-69, the premium increase is the only change. From ages 70-79, you can still get fairly comprehensive coverage and a decent maximum, but you will not be able to get as high of a maximum as you did before. At age 80, options decrease even further. Premiums become even pricier and the maximums are even lower. It is in your best interest to do some research when buying a policy to find the best coverage for the right premium.
Greater Risk for Injury and Sickness
Seniors purchasing a visitors insurance policy can be at greater risk for injury or sickness when they travel. They may also have pre-existing conditions that put them at greater risk when they travel. When looking into purchasing a policy, these risks pose a good reason to purchase a plan with a higher maximum so as to cover emergency visits as needed. Seniors should also look at purchasing a plan with an acute onset of pre-existing conditions that provides coverage for a sudden onset of a pre-existing condition if traveling causes a flare up.
Trip Duration
The duration of your trip matters when choosing a maximum and insurance carrier. The longer you are traveling, the higher your medical maximum should be. It's also a good idea to find a plan that offers medical evacuation if you plan to stay for a while. A plan with medical evacuation will help to cover your return home if you are gravely injured or sick.
Travel Activities Have Greater Risks
Visitors insurance policies may not cover injuries or ailments that are caused because of a risky adventure or sport. Risky adventures are usually things like skiing, riding amusement park rides, bike riding, etc. For seniors, the risk for injury is greater. When planning your travel adventures, you should take into account what your plans are and what risks you might be taking. If you do get injured because of a risk, you could be charged out of pocket for a larger amount than expected.
What Are the Best Policies?
When researching plan options with your travel or insurance agent, think about what you will be doing while abroad. Other things to consider when purchasing a policy is whether or not you could need emergency evacuation, return of mortal remains, and how comprehensive you need your policy to be. The tighter the network, the less available doctors and hospitals you have to see that will be covered. Comprehensive coverage also makes more sense for long trips over short ones. There's no "one size fits all" best policy for travelers 60+. Finding the best policy for you will take some time and research. But to help you out, these plans offer all around good coverage:
Most Recommend Plans for Travelers aged 65 – 70 Years
CoverAmerica Gold
Patriot America Plus
Liaison Travel Elite
Learn More: Insurance for plans for seniors below age 70 years
Most Recommend Plans for Travelers aged 70-79 Years
CoverAmerica – Gold
Liaison Travel Elite
Atlas America
Learn More: Insurance for plans for seniors aged 70 – 79 years
Most Recommend Plans for aged 80 Years and above
Safe Travels USA Comprehensive
Liaison Travel Elite
Learn More: Insurance for plans for seniors above 80 years