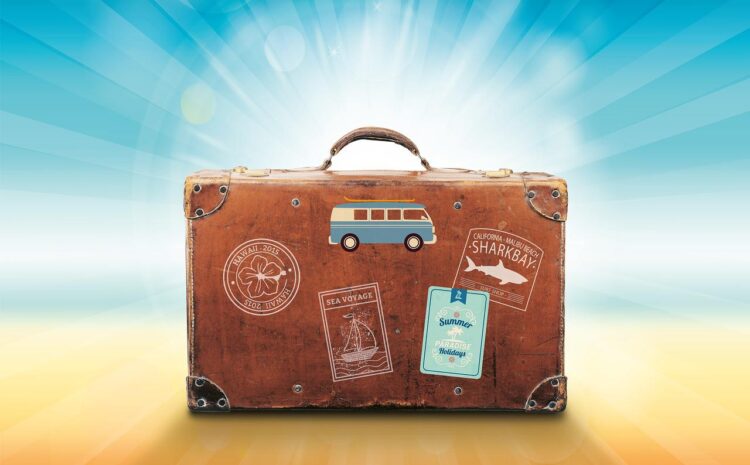 Travelers Insurance for US Visitors
Choosing a travelers insurance policy for visitors to the United States can be difficult. We need to be aware of our options to protect our own interests. In this article, we will cover the top tips and factors affecting your travelers insurance plans.
There are multiple travelers insurance service providers offering a wide array of plans that cover international trips. The best travelers' insurance plan for one person may not be the best travelers' insurance plan for another.
As consumers, it becomes difficult to select and buy travel insurance protection plans when we are traveling. The best travel insurance depends on travelers' priorities and requirements as far as travelers insurance is concerned.
We need to plan the trip and enjoy the journey, but most importantly, we have to reach the destination safely and return home with no additional costs due to eventualities like unwanted medical bills, needing medical evacuation, or mandatory quarantine.
How to Choose the Right Travelers Insurance Plan For You
As an international traveler, it can be difficult to determine which travel insurance plan is best for you. This is true whether you travel sometimes or undertake multiple trips a year.
There are so many insurance companies offering insurance coverage, including Trip Insurance to cover your trip cost and Travelers' Insurance for medical emergencies and medical evacuation.
We wish there were better assistance services to help us select the best travel insurance plans.
So many similar products with similar coverage options, and still, you have to look for additional coverage options for certain instances.
Each travel insurance plan has its own set of advantages and, at the same time, may have some limitations, so keep that in mind as you begin your search.
This article will help travelers understand travelers insurance a little better so that travelers can make an informed decision about the plan they seek to buy. It will also help travelers understand the travel insurance industry a little better.
We will also discuss insurance claims. You don't need to be a claim professional to file your insurance claim but need to understand the process.
What Is Travelers Insurance?
Travelers insurance aims to offer protection against any travel problems you may encounter. It reduces your financial liability on
This has a significant need for travelers visiting the USA because the cost of medical bills can turn out to be very expensive.
If a traveler needs medical evacuation in the USA, the cost of emergency medical transport can run into tens of thousands of dollars or more. If you don't have full coverage, you are looking at humungous medical bills.
Travelers insurance is purchased as a short-term health plan that provides medical coverage outside of national borders for the duration of travel or stays outside of the home country.
Visitors who are visiting the United States on a temporary visa, such as a B1 visa, can benefit from visitor insurance. Tourists do not need to be concerned about their health while traveling abroad. While the beneficiaries are temporarily abroad, visitor insurance helps to cover qualifying medical expenses. This service can benefit a large number of people. A whole family could sign up for insurance.
Difference Between Fixed and Comprehensive Travel Insurance Plan
Here, we'll look at two types of visitor insurance: fixed travel insurance and comprehensive travel insurance. Although they appear to be the same product, they have significant differences.
When compared to comprehensive travel insurance, fixed travel insurance is a more cost-effective option. You pay less, but you also get less. In the event of an unfortunate accident, you may not receive full coverage for all types of medical expenses. If you have to make up the difference, you might end up paying more than you bargained for.
Comprehensive travel insurance is more expensive than a fixed plan. However, you will have complete coverage in the event of a medical emergency. A comprehensive plan's maximum limit is much higher than that of a fixed plan. The likelihood of running out of money for medical expenses is much lower.
Types of Travel Insurance plans
Fixed plan travel insurance and comprehensive plan travel insurance are the two most common types. To find the best visitor insurance in the United States for you, you must first choose the best category for your specific situation.
Fixed Plan Travel Insurance Plan
Fixed plans, as previously stated, are similar to the budget option. If you want a cheaper option without compromising some of the value-added services, this is the product for you.
Before the insurance pays the agreed amount, the plan usually requires a deductible (a set amount you must pay). The plan also only pays out a set amount for each type of expense.
When compared to a comprehensive plan, these plans have a lower maximum limit, but you pay less. The plan may not cover all types of medical expenses.
If you don't go to an approved medical facility, you might not be able to get any reimbursement from your service provider. A fixed plan does not always cover travel-related expenses such as lost luggage and travel interruption expenses.
Although some medical facilities refuse to work with insurance companies, your insurance company may still approve the facility and the expense type. Pay the bill and then file a claim with your insurance company according to the instructions.
If you want to spend the least amount of money on insurance, a fixed plan is probably the best option. The plan can still cover a wide range of medical emergencies and will come in handy if you need to cover some medical expenses while traveling abroad.
Comprehensive Plan Travel Insurance
When compared to a fixed travel plan, a comprehensive plan is much more expensive, but it includes much more. It's not always better value than a fixed plan, but you do get what you pay for.
A comprehensive plan usually includes a deductible, after which the insurance covers a certain percentage of the expense. Once a certain expense limit is reached, the percentage covered by the insurance will increase to 100%.
For example, the insurance might pay for 80% of all agreed-upon expenses up to a total of $5,000. Following that, the insurance will cover 100% of the agreed-upon expenses. A comprehensive plan has a maximum limit as well, but it is much higher than a fixed plan's maximum limit.
A network of approved medical facilities that accept your insurance provider's business is usually included in comprehensive plans. All you have to do is provide your travel insurance information, and they'll send the bill to your insurance provider.
Your insurance information will be printed on a credit card-sized identification card. This will help you remember your information when it comes time to pay for medical bills.
If you are willing to pay top dollar for the best type of coverage, a comprehensive plan is your best option. When compared to a fixed plan, a comprehensive plan covers a wider range of expenses.
You also get additional benefits, such as coverage for any costs associated with being a terrorist victim while on vacation. A comprehensive plan may also be more lenient when pre-existing conditions manifest suddenly.
Your insurance company sets the maximum limit for pre-existing conditions.
Factors to Consider While Choosing the Right Plan
Examine your health, your age, and how long you plan to stay in the United States before purchasing a policy. Consider the types of activities you'll be doing as well.
A limited coverage plan may be ideal for you if you're young and healthy, traveling to the United States for a week or less, or plan to spend more of your vacation relaxing on the beach and shopping.
Because of the lower premium, you'll save money while still being covered in the event of an emergency.
If you're older, in poor health, or planning on doing more adventurous activities while in the United States, you should consider a plan with comprehensive coverage.
Yes, you'll pay a higher premium, but you'll get significantly more coverage and a lower deductible.
Travel Insurance Add Ons
In addition to your basic travel insurance policy, you can customize it or add extra benefits. For example, if you want to be able to cancel your trip for any reason and still recoup your pre-paid costs, you could purchase Cancel For Any Reason Insurance (CFAR).
Alternatively, if you plan to engage in adrenaline-pumping activities while on vacation, you could add an Adventure Sports Coverage rider to your policy.
Purchase Travel Insurance From a Reputable Company
Finally, travel insurance should be purchased from a reputable insurance company or a travel insurance comparison site such as OnshoreKare.
Don't be afraid to inquire about your friends' personal experiences with travel insurance and insurance providers.
Travel Insurance Guide 101: Read the Fine Print
Do you know that medical evacuation may not be part of your insurance coverage options?
Always read the fine print of your travelers' insurance coverage document. It can be time-consuming but imagine someone in need of medical evacuation in a foreign country is not being able to get it despite an insurance policy that seems to provide coverage.
OR you planned to travel, calculated your trip cost and arranged a booking for everything, flight, hotel, taxi.
If, for some reason, you are not able to travel and are looking for trip cancellation, and you did not account for the possibility of having to cancel the trip!!! Are you prepared for the financial loss?
International trips can be tricky with so many uncertainties in these pandemic times.
What if you are already on an international trip but have to cut your trip short due to an emergency back home?
How do you arrange for a return trip, and will your insurance coverage pay for the additional return trip cost?
Consumers are unsure which travelers' insurance plan is best or searching for popular travelers' insurance plans. So many considerations to be made before your trip and how to protect.
Common exclusions from a travelers insurance policy
The Best Travel Insurance Plan
It might make sense to purchase travel insurance if you are spending hundreds or thousands of dollars on a trip. Travel insurance safeguards your trip investment in the event you have to cancel or cut short your trip due to a variety of factors such as weather, illness, government shutdowns, and more.
Many policies also cover lost luggage and medical services received while traveling.
The best travel insurance policies are both inexpensive and comprehensive. They should have few exclusions and limitations, as well as a high level of customer satisfaction.
You should also conduct research to ensure that the policy covers your specific trip.
Medical Expenses and Trip Cost
Most travel insurance policies include coverage for medical expenses while traveling. To begin, the most important aspect of any travel insurance policy is medical insurance. When traveling abroad, the importance of medical insurance is magnified significantly.
The reason for this is that, for the most part, medical treatment costs are extremely high. Pre-paid and non-refundable trip costs can be covered with travel insurance.
The total non-refundable and pre-paid trip expenses for a vacation are included in the trip cost. Airline tickets, lodging deposits, excursion deposits, and other costs are examples of trip costs.
If a traveler has to miss or cancel their trip for a covered reason, travel insurance can often cover these costs, regardless of the booking option.
Most Travel Insurance Plans Do Not Settle Claims? Is This True?
A common misconception about travel insurance policies is that it is difficult to obtain the claim amount unless something catastrophic occurs. This isn't entirely correct. Travel insurance policies were created to relieve a traveler's mental anguish if something goes wrong on a trip.
An effective Travel Insurance policy should make it simple and easy for you to file and collect claim amounts for any event covered by the policy, such as baggage loss, trip cancellation, or medical emergencies.
No one considers the possibility of having to file a claim when purchasing travel insurance. However, unfortunate events can occur at any time, and any tourist can face difficulties while traveling. If one has comprehensive coverage, the claims team at the insurance company will handle the entire claim settlement process.
However, you must back up your claim with supporting documentation. The type of supporting documents required for claim settlement will vary depending on the problem and the policies of the insurance company.
Where to Purchase Travelers Insurance?
There are several places where you can purchase the best travel insurance in the United States.
For example, you can buy directly from an insurance company, or you could avail the services of an insurance agent in your neighborhood. Perhaps the best way is to use an online travel insurance marketplace.
Look for a marketplace that provides assistance services to clear your doubts before you purchase travel insurance plans.
As a traveler, it is your responsibility to travel insured, seek advice if in doubt, and contact your insurance company when you have a question about your travel insurance benefits.
Differences Between Trip Insurance and Travelers Insurance
Trip Insurance
Trip protection, also known as trip insurance, is designed to protect travelers from financial loss as a result of trip-related problems. Your trip insurance plan will cover trip cancellation costs if you plan a trip but have to cancel it later.
It's more focused on protecting purchases than on protecting people. It safeguards travelers against unforeseen circumstances that could lead to financial loss, such as trip cancellation, interruption, delay, missed flights, and lost baggage.
A travel protection plan, in simple terms, protects you against trip-related risks and financial loss.
Travel Insurance
It is primarily used to protect you from health-related problems that may arise while you are traveling outside of the country.
It is designed to cover medical expenses first and foremost, but depending on the insurance package or provider you choose, it may also cover trip cancellation, lost luggage, flight accidents, and other mishaps that may occur while traveling.
Travel insurance, also known as travel medical insurance, is designed to protect travelers and vacationers from unexpected health issues that may arise while they are away from home. Sickness, injuries, and accidents are common examples.
Medical treatment, emergency evacuation, accidental death repatriation, and other related issues are frequently covered by these plans.
If you don't have travel insurance, you'll have to pay for a problem while you're away out of pocket, and medical bills can be quite expensive, which is why travel medical insurance is so highly recommended.
Bottom Line
If you've not bought travel medical insurance before in this post-COVID-19 world, you might want to think about it now. Travel cancellation or delay coverage, baggage and personal effects coverage, medical expense coverage, and accidental death or flight accident coverage are the most common types of travel medical insurance.